Around the Hall: Zeller at McDonald's All-American game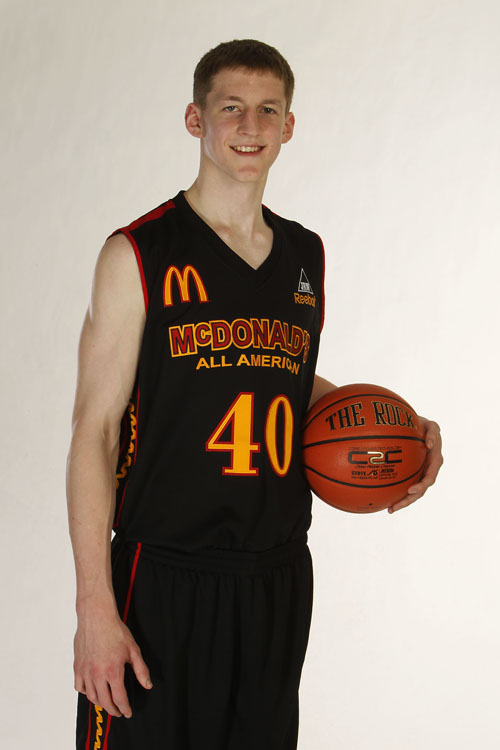 Around the Hall is recommended reading from the Inside the Hall crew. So go ahead, get your read on. (Photo credit: Brian Spurlock – McDonald's.)
— Hugh Kellenberger of The Herald-Times writes that Cody Zeller was content with his experience at Wednesday's McDonald's All American game.
— Kyle Neddenriep of The Indianapolis Star has reaction from all three Indiana kids that played in the McDonald's game.
— Zeller wrote about his experience in Chicago in a diary for SLAM ONLINE. Zeller also recorded a video diary after his first day in Chicago.
— ESPN.com compares the McDonald's All-American's to current NBA players. Zeller's comparison? Jeff Foster of The Indiana Pacers.
— Zeller tells The Chicago Tribune that he used to receive 10 to 15 recruiting letters per day and the most interesting letters he received included comics, some of which included his likeness.
— Jody Demling of The Louisville Courier-Journal talks to Zeller about his whirlwind week.
Filed to: Cody Zeller