Film Session: Hulls' vision
Jordan Hulls finished Sunday's loss to the Buckeyes just 1-of-9 (1-of-5 from three) for only three points.
But in an otherwise forgettable game, Hulls still contributed to Indiana's 38-point second half.
A look at his three consecutive second-half assists in the latest edition of Film Session.
NO. 1) FINDING PRITCHARD
Verdell Jones surveys the scene as Tom Pritchard looks to set a pick for Victor Oladipo: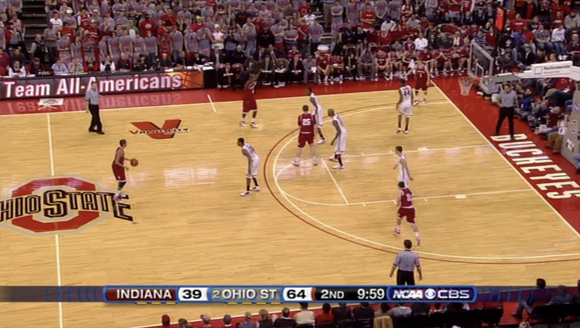 Prichard misses the mark on a pick of DeShaun Thomas: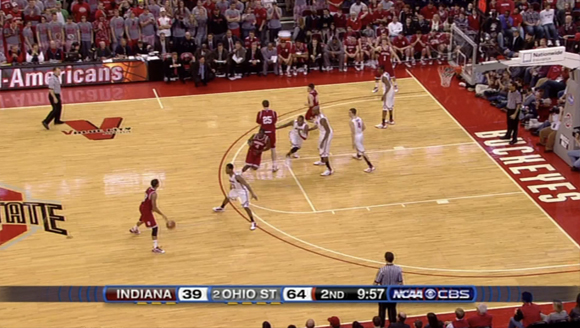 After missing one on Aaron Craft as well for Daniel Moore, Pritchard pops out to perimeter and calls for the ball: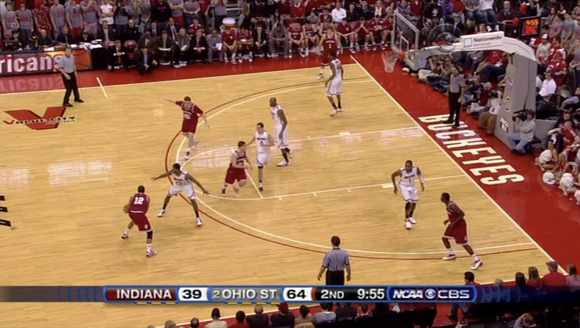 He dribbles towards Jordan Hulls: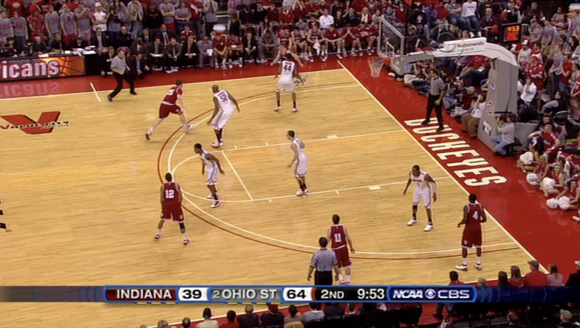 And hands it off to him: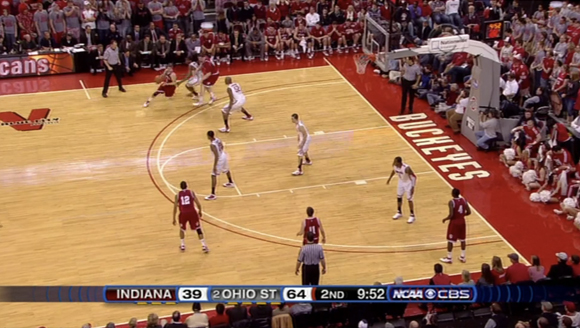 Dallas Lauderdale chooses to pursue Hulls instead of sticking with Pritchard, allowing Hulls to pass to an open Pritchard: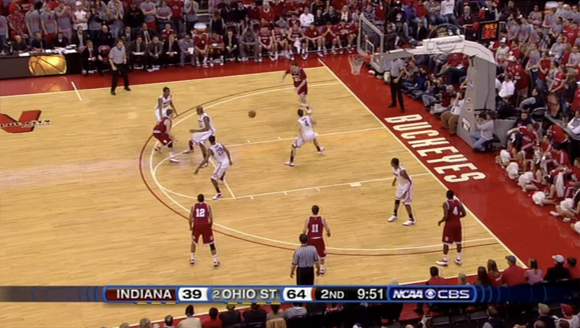 Craft does a poor job of getting his body in front of Pritchard, who scoops to the other side of the basket for two: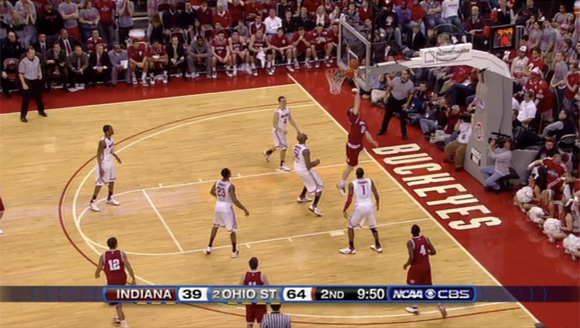 IN FULL:
NO. 2) VERDELL FOR THREE
Jones again initiates the action here, as the rest of IU's offense is down on either block: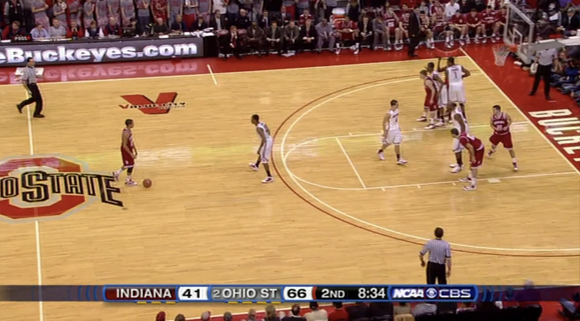 Daniel Moore pops out to the right wing and receives a pass: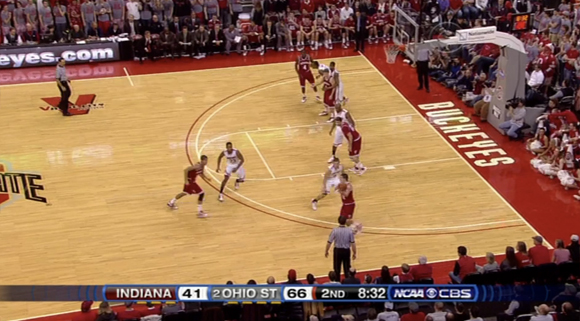 Moore brings it up top and kicks it over to Oladipo on the weak side: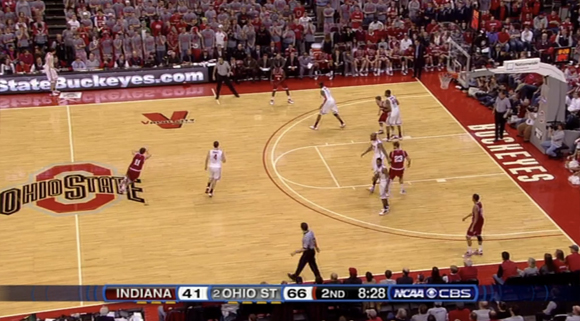 Oladipo dribbles into no-man's land near the baseline and kicks it back out to Hulls: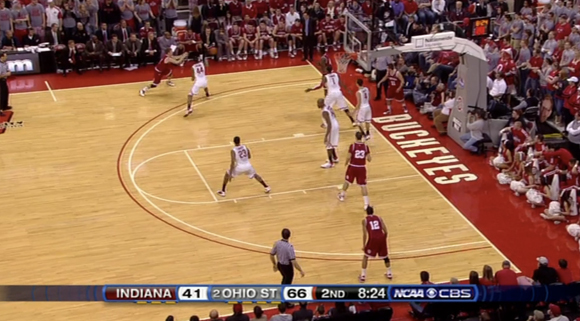 Hulls dribbles into the center of the halfcourt as David Lighty is cheating into the lane. Jones calls for the ball in the corner: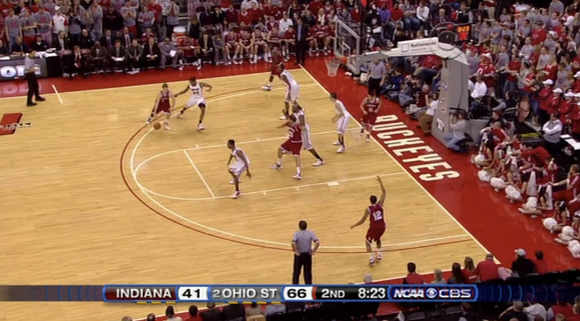 Hulls passes to Jones: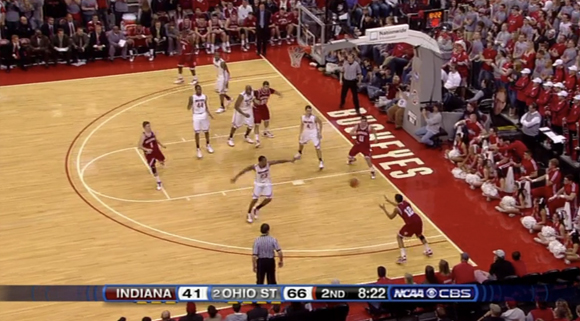 Who knocks down the three: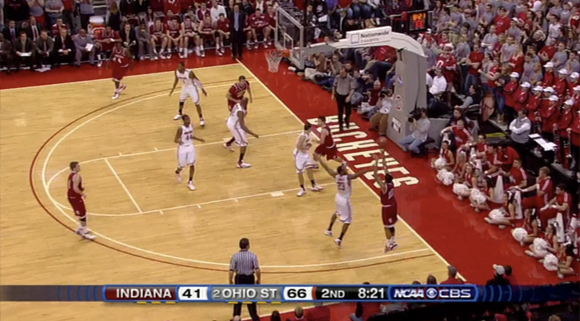 IN FULL:
NO. 3) A STEAL AND AN OLADIPO DUNK
Craft passes the ball to Thomas: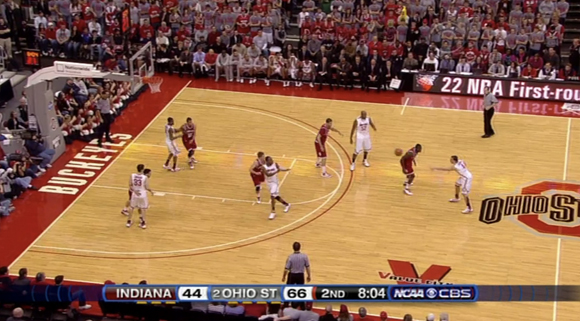 But Hulls is there to intercept the ball: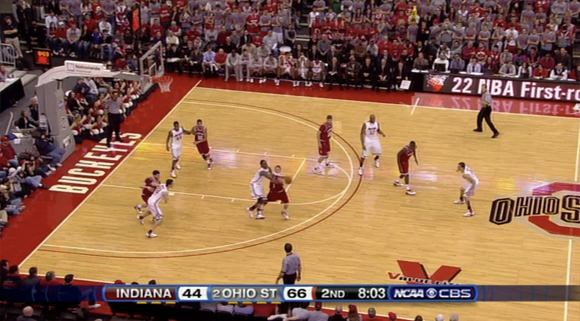 Hulls kicks up to Oladipo: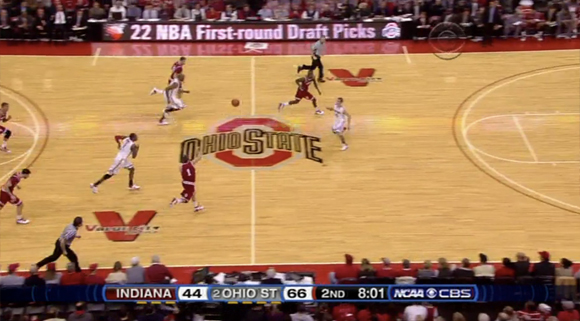 A pass that hits him in the great spot to score: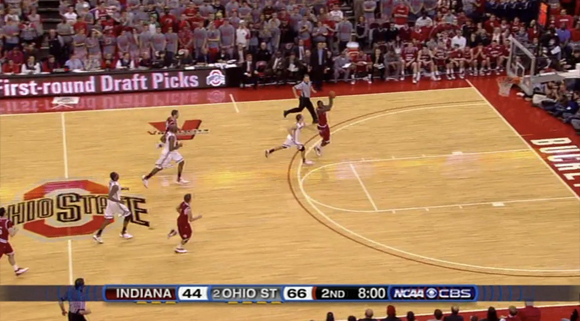 And it's a dunk for Oladipo: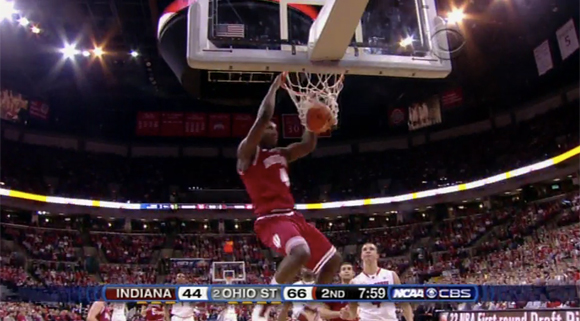 Nice play all around from Hulls here.
IN FULL (EXTENDED INTRO VERSION):
Filed to: Ohio State Buckeyes