Film Session: Sheehey's career night
Freshman Will Sheehey scored a career-high 14 points in Tuesday's loss to Purdue.
A look at three of his buckets in the latest edition of Film Session.
NO. 1) SLIPPIN' IN
Sheehey posts up down low while Jordan Hulls peers in: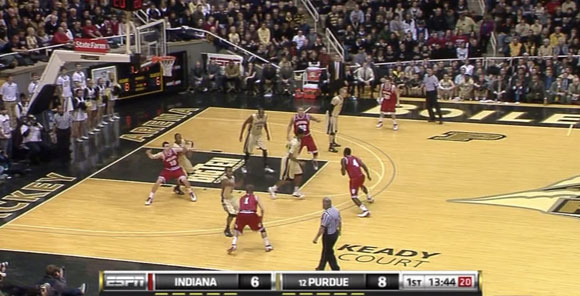 Hulls opts to pass to Derek Elston at the top of the key: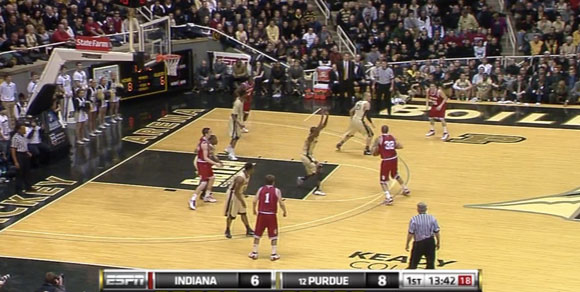 Elston passes out to Hulls, who's way out by half court: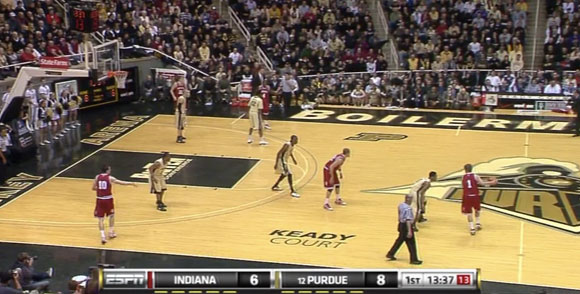 With the shot clock winding down, Hulls make a move on Terone Johnson, but John Hart comes to meet him: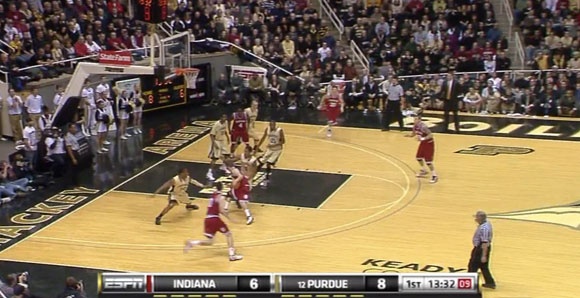 Sheehey slips in behind Hart: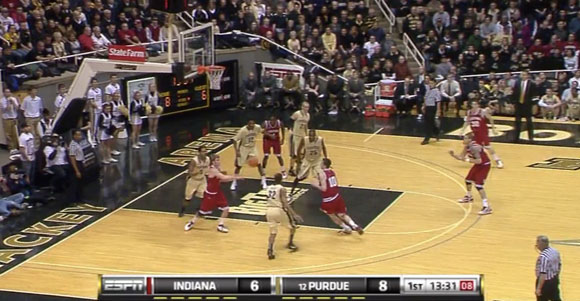 And puts it in for two: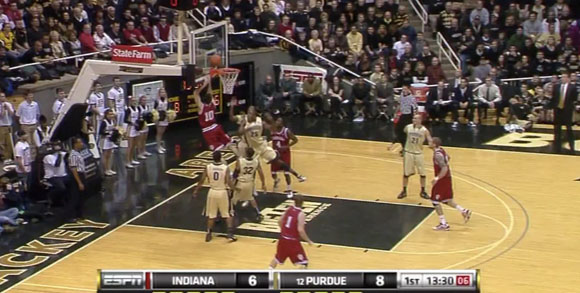 Nice awareness from Sheehey on what was turning into a broken possession.
IN FULL:
NO. 2) ONE-ON-ONE
Daniel Moore passes the ball to Sheehey: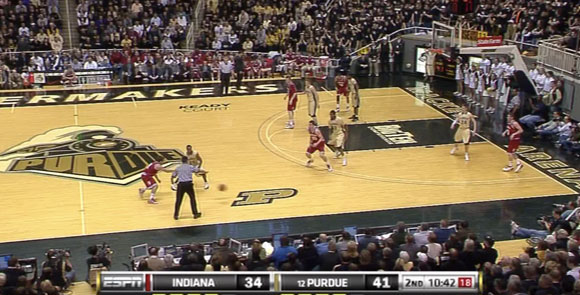 Sheehey takes Kelsey Barlow right: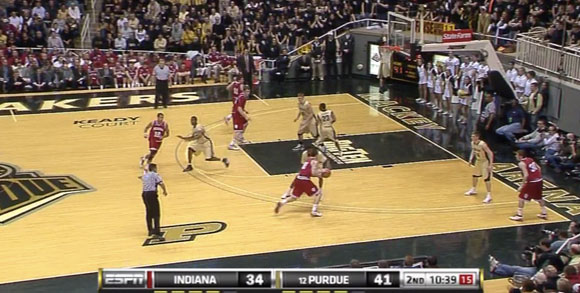 But then spins left to free himself: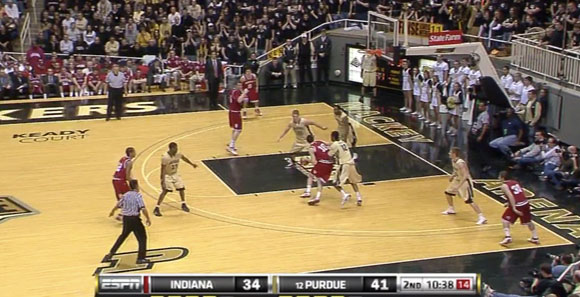 Patrick Bade comes to meet Sheehey, but he jump stops past him: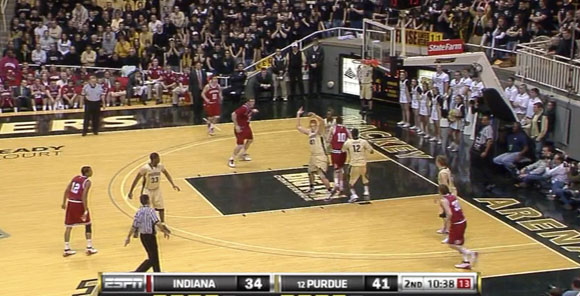 And knifes in for a bucket: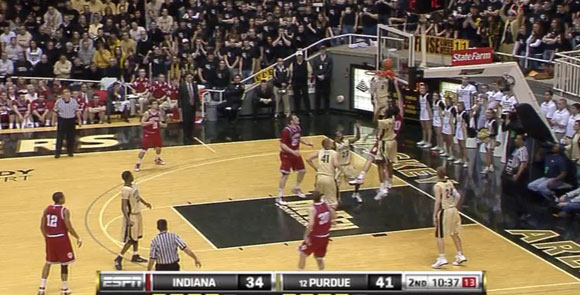 As Dan Dakich notes, this is just a pretty, athletic move.
IN FULL:
NO. 3) IN TRANSITION
Off an E'Twuan Moore free-throw miss, Victor Oladipo snags the board and passes to Hulls: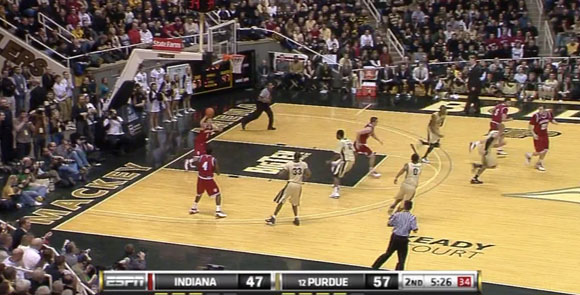 Hulls passes up to Jeremiah Rivers on the left wing: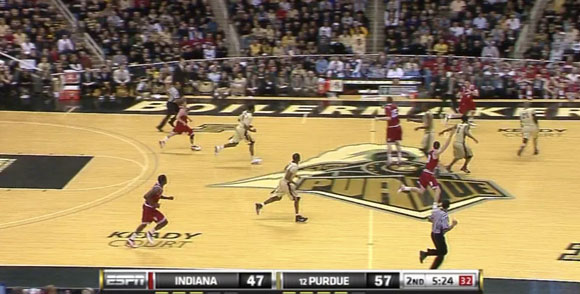 Rivers draws Johnson, who tries to take a charge. But Rivers passes to an open Sheehey: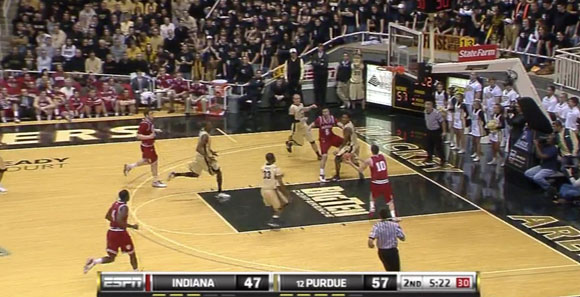 Who slams it home: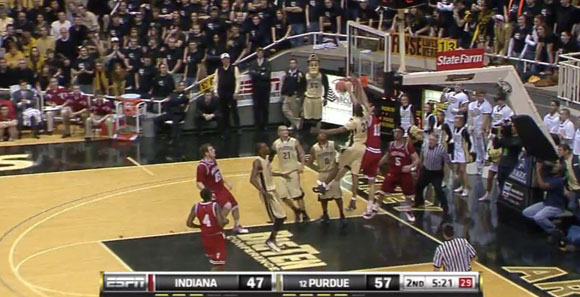 Sheehey was hustling from the start of this one, and it paid off in the end.
IN FULL:
Filed to: Purdue Boilermakers, Will Sheehey