Film Session: Night of the living Pritch
Wednesday's win against the Gophers saw Indiana scoring points off turnovers and getting key offensive contributions from some different contributors.
A look at this in the latest edition of Film Session.
NO. 1) DEFENSE TURNS INTO OFFENSE
This sequence starts off with a mismatch as Victor Oladipo guards the larger Colton Iverson. But Oladipo fronts him and steals the entry pass: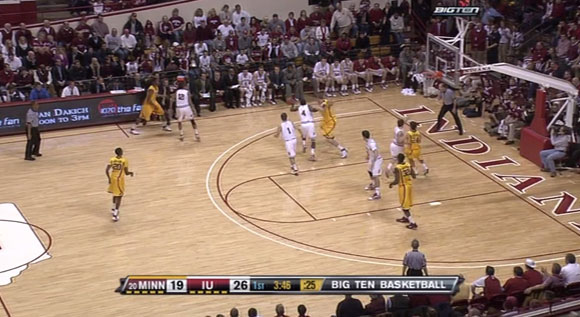 Oladipo advances the ball over halfcourt and passes to Verdell Jones: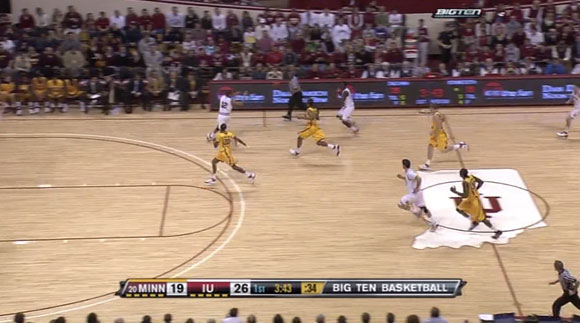 Facing a double-team, Jones kicks back to Oladipo: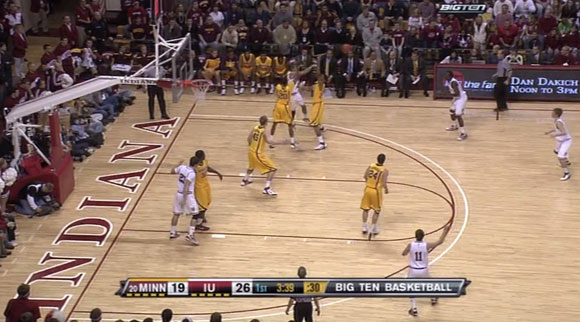 Who kicks to Hulls: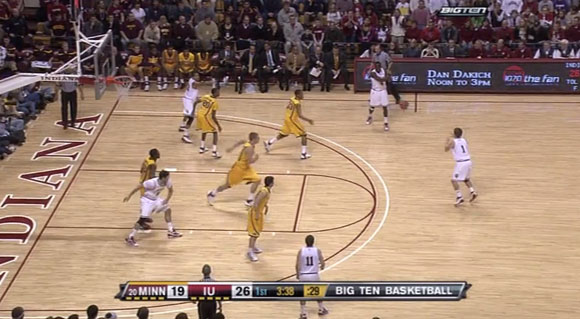 Minnesota's defense isn't quite set due to Indiana pushing the ball down the court. Indiana also has a small lineup in outside of Bobby Capobianco, so Iverson has to shift up to mark Hulls. Hulls goes left and crosses Iverson over: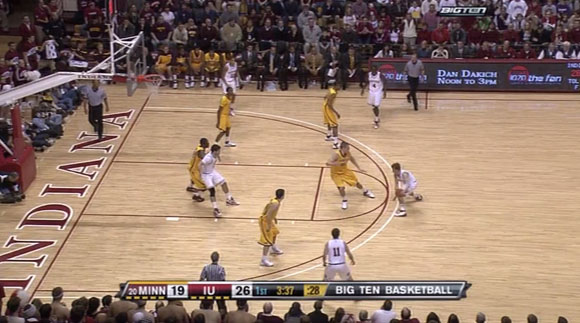 The fourth-most efficient shooter in the nation creates space for a 15-foot jumper and hits: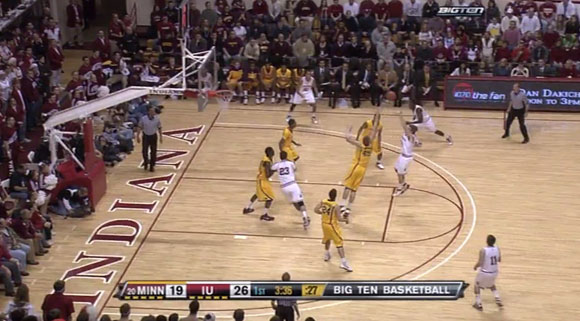 POSSESSION IN FULL (AUDIO IS OFF, SORRY):
NO. 2: SKIP PASS FOR A ROTH THREE
Roth, guarded in the corner by Iverson, is forced to give the ball up: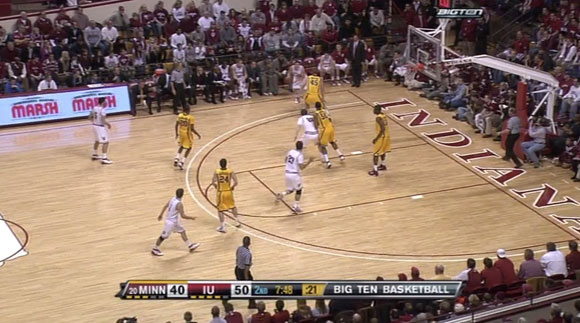 He dribbles out and passes out to Jeremiah Rivers: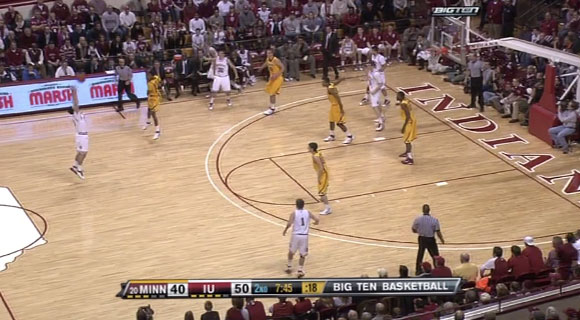 Rivers swings the ball to Hulls: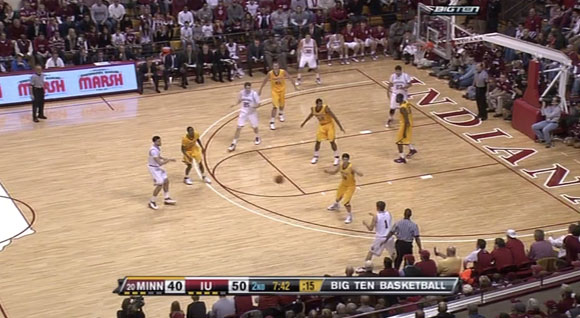 Hulls gets two bodies on him, dribbles to the top of the key and throw a skip pass down to an open Roth in the corner: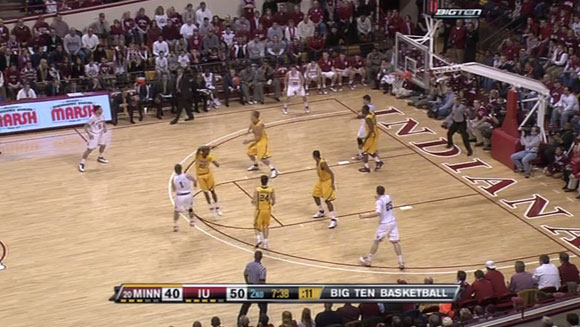 Roth gets off a nice look before Iverson is able to close and hits: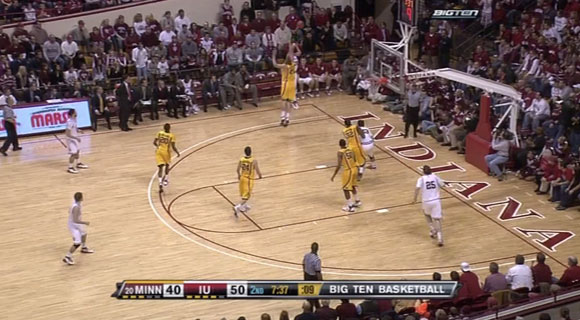 Nice recognition from Hulls to get the ball to a shooter in space to attack Minnesota's zone.
IN FULL:
NO. 3: THE PRITCH TIP-IN/DUNK-IN HIGHLIGHT REEL
ENJOY:
Filed to: Minnesota Golden Gophers