Film Session: A varied offense
Saturday's bout with the Wolverines was won on the back of a stronger defensive performance.
But in amassing 80 points, Indiana also brought it on the offensive side of the ball.
In the latest Film Session, a look at three different ways the Hoosiers put the ball in the hole en route to their first Big Ten victory.
No. 1) THE RARE PRITCHARD ASSIST FOR A RIVERS BUCKET:
Tom Pritchard sets a pick for Verdell Jones: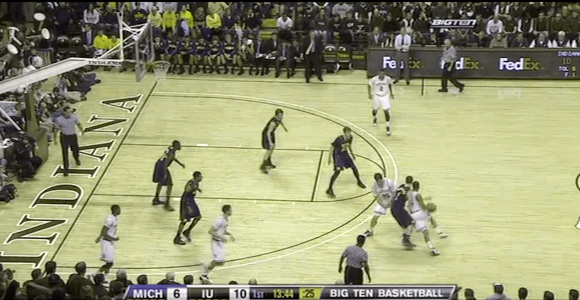 Jones gets to the top of the key and passes the ball to Jeremiah Rivers, while Pritchard rolls down to the post: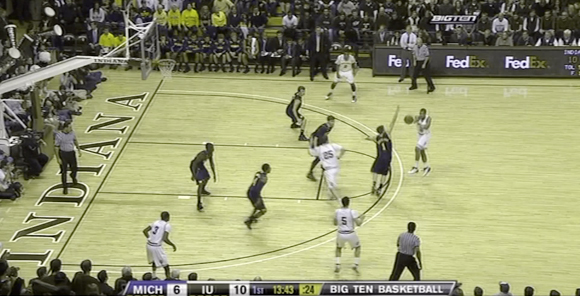 Rivers shoots the ball over to Maurice Creek: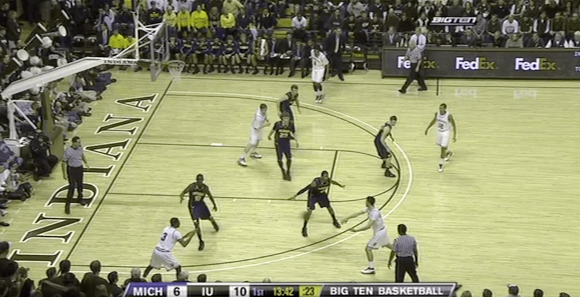 Rivers calls for Pritchard to come into the high post: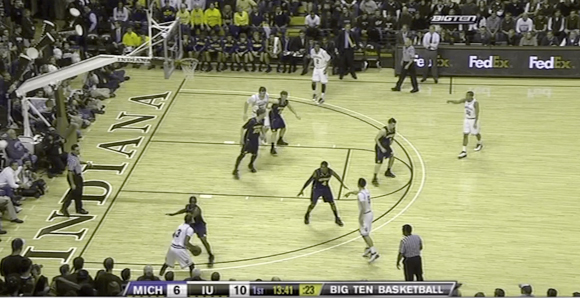 Creek feeds him the ball there as Rivers goes weak side: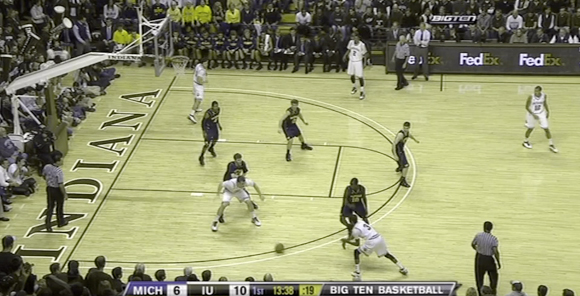 Pritchard makes a move and attracts Michigan's defense into the middle of the paint: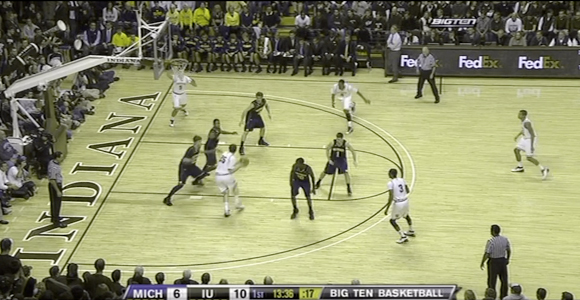 Rivers sneaks in behind them for two, as Darius Morris (No. 4) chooses to double team Pritch instead of sticking with Rivers: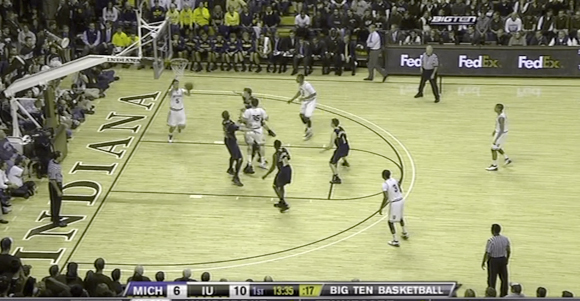 A nice find by Pritchard on a night where Rivers got more involved with the offense for a season-high eight points.
POSSESSION IN FULL (STILL WORKING ON VIDEO QUALITY — MY APOLOGIES):
No. 2) ISOLATING WATFORD DOWN LOW:
After Evan Smotrycz picked up his third foul on Christian Watford, he's sent to the bench. Zack Novak finds himself eventually marking Watford. Jordan Hulls see this mismatch, and signals for Rivers and Will Sheehey to to clear out to the weak side of the court: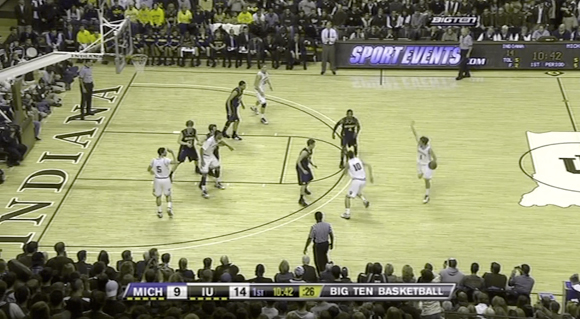 Hulls dumps it into Watford: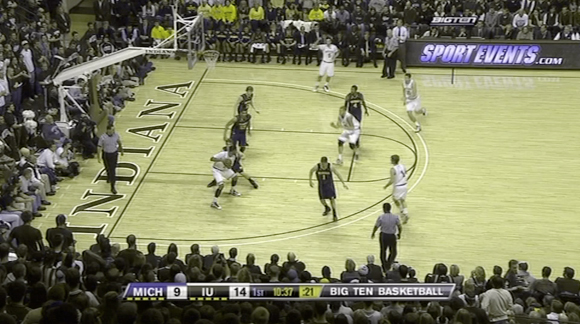 Watford spins and hits: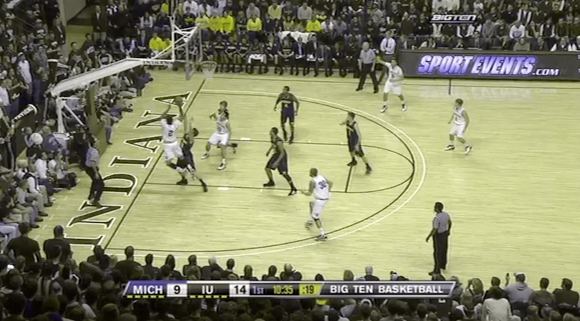 Nice recognition from Hulls and a strong finish from Watford.
POSSESSION IN FULL:
NO. 3) EXPLOITING THE 1-3-1:
When the Wolverines went to a 1-3-1 zone in the second half, Hulls was able to get some shots up after not attempting one in the first half.
Here he finds himself with space as Jones attracts the top of the zone, and Sheehey attracts Morris back near the basket: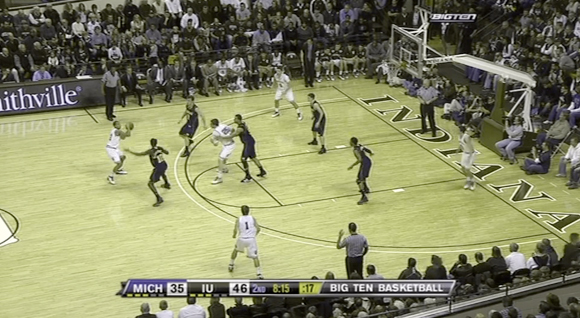 Morris rotates up, but gives Hulls — who's got range — breathing room: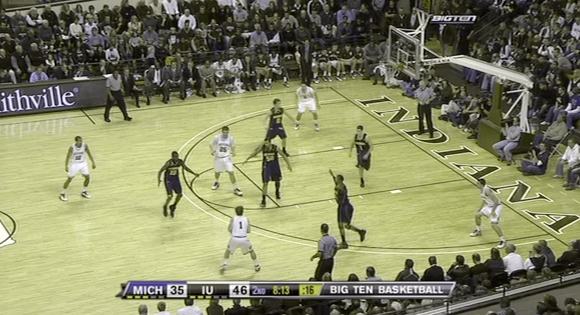 Hulls fires and hits nothing but the bottom of the net: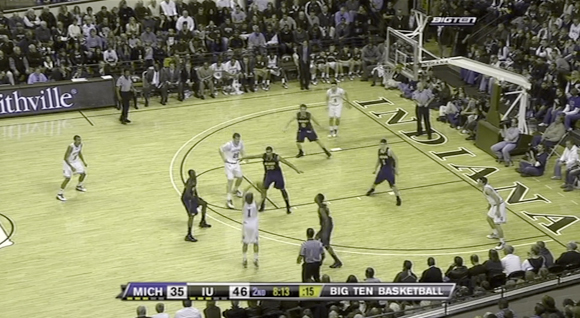 POSSESSION IN FULL:
Filed to: Michigan Wolverines