The Minute After: Colorado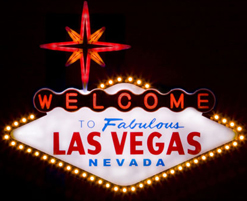 Thoughts on a 78-69 loss to Colorado:
Here's what I think happened in Las Vegas.
The Hoosiers came in thinking they could win this tournament. No reason for them not to. There were some more talented teams than they'd been facing, sure. But it's not like Duke was on the horizon.
Yet, Northern Iowa knocked them off their game a bit, knocked their confidence down a notch. The Panthers put a seed of the doubt into their collective team ego: "Maybe we aren't as good as we think we are."
Remember: The core group here won 10 games all of last season. And guys like Verdell Jones and Tom Pritchard remember when Michael Santa got to wear a uniform during the six-win season of 2008-09.
So nine wins with two non-conference games to go, no matter the competition level it's come against, had to have these guys feeling good. Success is something they're not accustomed to, and they were riding high.
I don't blame them.
Judging from some of the comments on this site, a lot of you were feeling pretty good about the Hoosiers heading into this tournament, too.
But tonight against Colorado came, and that doubt snowballed into some awful play.
Christian Watford missed shot after shot after shot in the first half (0-of-5). And despite working from the block in the second half, it was much the same until he hit a few late to finish 3-of-14 on the night. Some sharp free-throw shooting (8-of-11) allowed him to sneak into double digits (12 points).
With their offensive rock not playing like he has for pretty much the entire season, Indiana hit a huge offensive rut to start the second half, and suddenly they were down 19 points at 55-36 with 11:50 to go. About the only reliable offense for much of the second half was Victor Oladipo's five offensive boards, which aided in his 16 points (7-of-9 from the field, 2-of-3 from the line). We'll never dog you again, Vic!
On the strength of a full-court press, Indiana was able to get a run together to make things interesting, as the normally turnover-free Buffaloes — their turnover percentage stood at 15.4 percent heading into this one, good for fourth in the nation — got sloppy and the Hoosiers capitalized, scoring 12 points off turnovers in the second half.
They were within three with 2:31 to go at 67-64, but Jones missed two free throws which could have cut it to a one-point deficit and the Hoosiers never got any closer.
The other team executed in the final two minutes. Indiana didn't. Same old song and dance.
And when you're trying to win a game with a desperation full-court press and offensive rebounding, it's not a recipe for success.
Plenty more to gripe about in this one — Indiana's poor defense in the first half, which allowed Colorado to get a bunch of easy layups (20 points in the paint in that first frame for the Buffs), is a good place to start — but I'll leave that for you guys.
Two losses in a row if tough to stomach, especially after charging out a 9-2 record. But if these Vegas games have taught us anything, it's that the 9-2 record was deceptive and sucked the team, and its fans, in.
Remember: If we're projecting this team around .500, there may only be another 5-6 wins the rest of the way. It's easy to lose sight of that with all the early wins.
But if Indiana can't figure out a way to play at a higher level when the lights get hot against teams they're capable of beating, the Big Ten season isn't going to be very pretty.
Filed to: Colorado Buffaloes