Around the Hall: Zeller, Scout's 2012 rankings, more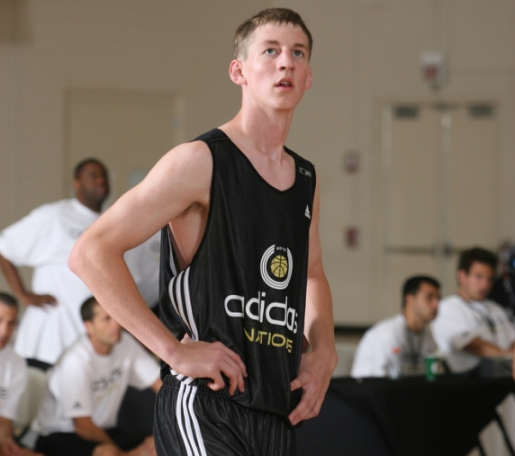 (Photo Credit: Jack Arent/adidas)
Around the Hall is recommended reading from the Inside the Hall crew. So go ahead, get your read on.
+ According to this tweet, Tom Crean will make an in-home visit today with 2011 Washington forward Cody Zeller.
+ Crean went on a Twitter run Monday and admitted giving up field-level access to the Ravens-Jets Monday night game in order to recruit. So who did Crean see on Monday? Hanner Perea. And also Collin Hartman and Trey Lyles.
+ Scout.com updated its 2012 rankings. Gary Harris (15), Hanner Perea (21), Jeremy Hollowell (29), Yogi Ferrell (36), D'Vauntes Smith-Rivera (37) and Ron Patterson (69).
+ According to a premium story on SpartanMag.com, Harris is down to Indiana, Michigan State, Notre Dame, Ohio State and Xavier.
+ eph521, one of the ITH comment overlords, sent us the following video interview with 2011 point guard Cezar Guerrero.
+ IUHoosiers.com posted a profile of junior center Guy-Marc Michel.
+ Illinois coach Bruce Weber showed up at Lawrence Central's lunch room to visit Hollowell.
Filed to: Cody Zeller, Hanner Perea, Jeremy Hollowell, Tom Crean