Carlino helps No. 1 Bloomington South move to 15-0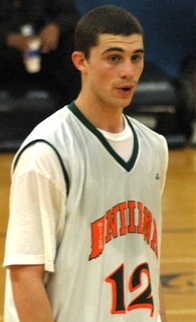 Throughout the season, Inside the Hall will keep you posted on how 2010 signees Victor Oladipo and Will Sheehey and 2011 commitments Austin Etherington and Matt Carlino, as well as other notable prospects being recruited by Indiana, are performing at their respective schools.
You can send us stats or results for this report at [email protected]. Here's our latest update:
+ Victor Oladipo – DeMatha (MD): Nine points in 65-52 win over Ireton on January 26. Led DeMatha with 19 points in 67-65 overtime loss to Gonzaga on January 29. DeMatha dropped its second straight game, 62-60 to St. Anthony's (NJ) on January 30. Oladipo had 17 points. The Stags are No. 15 in the USA Today Super 25.
+ Will Sheehey – Sagemont (FL): 17 points and five rebounds in a 67-53 win over Chaminade on January 25 and 17 points and seven rebounds on in a 48-47 win over University on January 29.

+ Austin Etherington – Hamilton Heights (IN): The Huskies moved to 11-4 with a 64-57 win over Tipton on January 29. Etherington led the way with 19 points. A fan report from this game can be read here.
+ Matt Carlino – Bloomington South (IN): The Panthers improved to 15-0 with a 66-55 win over Indianapolis Pike on January 29. Carlino scored 14 points and grabbed seven rebounds. South is No. 9 in the USA Today Super 25 and has won 41 straight games.
+ A.J. Hammons – Carmel (IN): Carmel downed Ben Davis 60-56 on January 30, but Hammons did not appear in the box score.
+ Aaron Thomas – Aiken (OH): 21 points, including 9-of-9 free throws, and eight rebounds in 71-69 win over Indian Hill (OH) on January 29.
+ Branden Dawson – Gary Lew Wallace (IN): The Hornets crushed Chicago Urban, 86-55, on January 29. Dawson had 30 points and 13 rebounds.
+ Cody Zeller – Washington (IN): 20 points in the Hatchets' 70-45 win over Boonville on January 29. Washington is 14-1.

+ Collin Hartman – Cathedral (IN): 15 points in a 52-45 win over Arlington on January 29.

+ Darryl Hicks – Shelby County (KY): Eight points in 61-58 win at Oldham County (KY) on January 29. Shelby County beat Henry County 58-47 on January 26.
+ DeJuan Marrero – Bowman Academy (IN): 13 points and 11 rebounds in a 78-46 win at South Bend Washington on January 27. You can read Zach's scouting report on Marrero from this game here. 19 points in a 90-81 win over Deshaun Thomas and Ft. Wayne Leurs on January 30.
+ D'Vauntes Smith-Rivera – North Central (IN): 31 points in a 82-55 rout at Warren Central on January 30.
+ Gary Harris – Hamilton Southeastern (IN): 15 points in a 72-45 win over McCutcheon on January 29 and 20 points and six rebounds in a 49-42 win over Lawrence Central at Hinkle Fieldhouse on January 30.
+ Jeremiah Davis – Muncie Central (IN): A game-high 17 points, four assists and only one turnover in a 61-35 win over Huntington North on January 29. 16 points in a 75-58 win at Anderson Highland on January 30.
+ Jeremy Hollowell – Lawrence Central (IN): Seven points in a 60-52 Lawrence Central win at Perry Meridian on January 29. Scored 13 points on January 30 – a 49-42 loss to Hamilton Southeastern at Hinkle Fieldhouse.
+ Kellen Dunham – Pendleton Heights (IN): 14 points, including four 3-pointers, in a 63-55 win over Greenfield-Central on January 29. Nine points in 57-36 win over Lapel at Hinkle Fieldhouse on January 30.
+ Kevin "Yogi" Ferrell – Park Tudor (IN): A team-high 19 points in a 64-52 win at Cardinal Ritter on January 26.
+ Marquis Teague – Pike (IN): 15 points in a 66-55 loss at Bloomington South on January 29 and 19 points in a 63-60 home loss to Culver Academy on January 30.
+ Ron Patterson – Broad Ripple (IN): Nine points, as the Rockets won their sixth straight, in 53-43 win at Chatard on January 27.
Filed to: Austin Etherington, Matt Carlino, Victor Oladipo, Will Sheehey