Zagoria via sources: Arizona, Kansas lead for Selby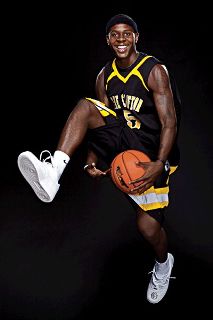 If there's been one common question among the recruiting chatter fans partake in on this here site, it's this: When is Indiana going to land a five-star recruit?
I could argue that Maurice Creek and Christian Watford warranted five-star consideration, but hey, I'm not Dave Telep, Jerry Meyer or Clark "Ivan Renko" Francis.
The name Josh Selby still comes up quite a bit when discussing Indiana's recruiting efforts for its 2010 class. Selby, a five-star point guard from the Baltimore area, added Indiana to his list shortly after Kyrie Irving eliminated the Hoosiers.
Selby took an official visit to Bloomington on November 14 and since that time, information about his interest in IU has been scarce. The Lake Clifton guard, who originally committed to Tennessee, is not speaking to the media about his recruitment.
So here's the latest on Selby: According to Adam Zagoria, one of the better recruiting reporters on the east coast, Selby is favoring Kansas and Arizona. Kentucky is also in good shape, but John Calipari seems to be focused on chasing the nation's No. 1 player, Brandon Knight.
As much as fans continue to hold out hope for Selby, the reality is that Indiana remains a long shot.
(Photo credit: ESPN Rise)
Filed to: Josh Selby