Tom Crean talks about Bawa's progress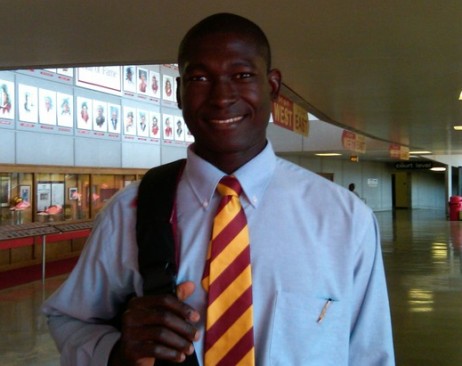 One of the questions that is most frequently posed in the comments early on this season is, "When is the handsome man in the tie going to play more?"
Well, today is your lucky day, friends. In today's press conference (video of the presser here and here), Herald-Times reporter Dustin Dopirak asked the following question of Tom Crean:
"When will you know it's time for him (Bawa Muniru) to get at least a few minutes here and there?
And here is the answer:
"Well, he did the other day. I don't look at it like that. I think anytime you go into the game with a predetermined mindset of your bench, it's usually not a 50-50 proposition. You've got to let the game play itself out. There's different situations that call for different people inside of the game. But as he continues to progress and build his own confidence, then I think his teammates will continue to have more confidence in him. But he's just not at a point yet where he's laid it out on the line from what we need from him defensively. And it'll come. You know, Tijan, he wasn't anywhere close to it a year ago either. And I don't use that as an example just because they're both from a different country, but because of the learning process. The learning curve has always got to get adjusted for guys. And right now we're not trying to inundate Bawa with too many things other than for him to really come out and be a presence for us defensively and get people open. But it's not like we're out there trying to teach him eight different moves right now or you do this as a counter to that. We're not trying to do that. We'll do that in our individual workouts. But we really want him to just get that confidence to where he can go in and apply some real effects defensively and on the backboards."
To this point, I think Crean's approach with Bawa has been spot-on. He's clearly not aggressive nor polished enough to play at a high level just yet and not many situations thus far have warranted putting him in the game. I would expect that he could get a little clock here and there the rest of the season, but clearly, Bawa has a long road ahead to become a significant contributor.
Filed to: Bawa Muniru, Tom Crean