Good, Bad and Ugly: USC Upstate
THE GOOD: CHRISTIAN WATFORD AND DEREK ELSTON.
Watford continues to impress. He's been billed as a guy that can do it all, and this game really highlighted that: he got boards, hit shots, created in the lane, got some steals, a block, and he even brought the ball up the court on one occasion. For the night he had 17 points, 10 boards, two steals and one block. He's not a dominant player yet, but he has the tools to develop into one.
Elston was a lot of fun to watch tonight. He showed off his range with a 3-ball, and on another one that he missed in the second half, he did a good job of following his shot, which led to a board and a bucket for him. (This is something I don't remember Matt Roth doing once last season.) Elston also had a nice tip-in follow on a miss from Verdell Jones. He's got a nice nose for the ball, works hard and is a polished player for a freshman. I'm really liking his game thus far.
THE BAD: THE FIRST HALF, TURNOVERS AND FREE THROWS.

This game had shades of last season, as the Hoosiers racked up 18 turnovers, and only went 16-of-30 from the line. The beginning of the game was particularly rough; the Hoosiers never built any momentum or rhythm and let the Spartans hang around. It was a very sloppy affair. It's clear Jeremiah Rivers is a terrific passer, but he was a little off this evening as he had four turnovers. It was almost as if he was trying to do too much. IU isn't going to turn the ball over like this all season, but heading into their first real test of the year against Mississippi on Thursday, it's a little worrisome.
THE UGLY: DEVAN DUMES.
I feel bad for Dumes. Last year, outside of Tom Pritchard, he was expected to be the man on offense. But this year, with an influx of talent around him, Dumes has to swallow his pride and assume a new role, and it's not something I'm sure he's going to handle particularly well, at least to start. With more size on this team, he looks smaller out on the court now, too. He's still going to pop when he has the chance, but tonight was a particularly rough one for him: in 20 minutes, he had four turnovers — a few that were real ugly — and shot 1-of-6 from the field, 0-of-3 for behind the arc and 0-of-1 from the line. He did have five boards, however.
This is but one game, so it's a small sample size. Dumes has plenty of time to find his mark.
BONUS: GUS JOHNSON'S SPECS.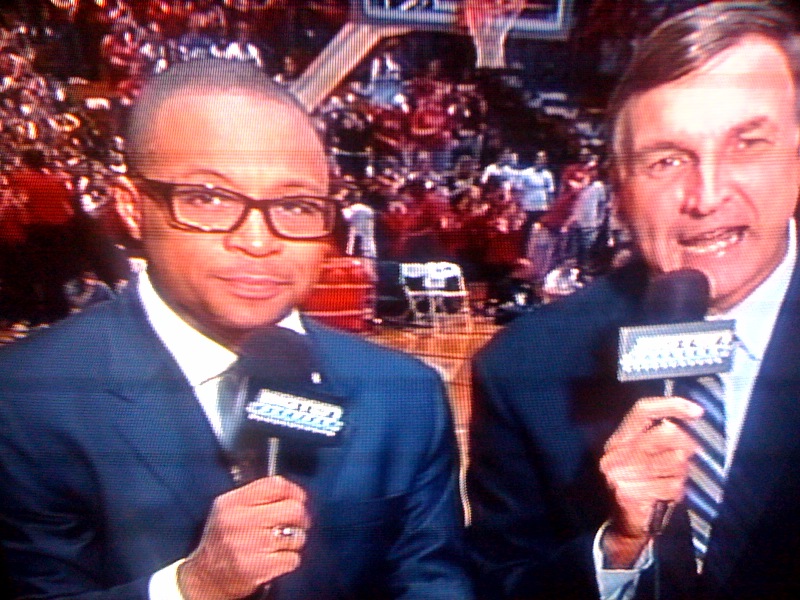 Filed to: Christian Watford, Derek Elston, Devan Dumes, Jeremiah Rivers