2009-2010 schedule: Five easiest opponents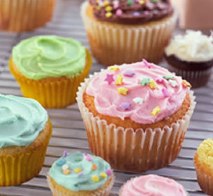 Indiana released it's 2009-2010 schedule earlier today and here's a look at five of the easiest opponents on the docket. Going to format this a little different from Alex, via a process of elimination (and since my scouting prowess does not include USC-Upstate). Actually, it's more of a "games IU should not, under any circumstances, lose."

OK, so here's how we're going to shave this down to five teams. We're going to eliminate all road Big Ten games from the equation. (Yes, even the Feb. 7 almost-home game at Northwestern and the Feb. 28 tilt at Iowa.) In fact, we're going to eliminate all conference games, seeing as IU is projected near the bottom of the league again this year.
What else? Big Ten-ACC Challenge game against Maryland? See ya. The entire Puerto Rico Tipoff and the matchup with Pittsburgh in the Jimmy V Classic? Gone. Kentucky at home? Gone.
I think you see where I'm going with this: the vaunted non-conference home games before Big Ten season starts; the games IU (mostly) won during last year's rough season.
They are as follows: Howard (Nov. 13), USC-Upstate (Nov. 16), Northwestern State (Nov. 28), North Carolina Central (Dec. 19), Loyola (Maryland) (Dec. 22) and Bryant (Dec. 28).
That's six teams. Whoops. Let's cut out Loyola (Maryland). OK, that should do it.  My work here is done.
Filed to: 2009-2010 schedule, Cupcakes