Tom Crean updates the status of Maurice Creek and Bawa Muniru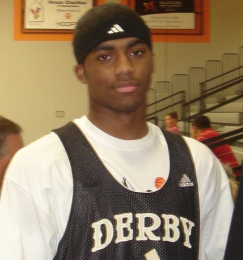 With classes set to start at the end of the month, there are still two noticeable absences from IU's 2009 recruiting class on campus: Maurice Creek and Bawa Muniru.
The details have been a little murky, but it's believed Creek, due to bouncing around to several schools during his high school career, was finishing up course work this summer before being able to make the jump to college. Muniru similarly had work to do — or scores to acheive — before he could make the leap to college.
Just a few minutes ago, Tom Crean tweeted this about Creek:
I talked with Maurice Creek earlier today. He has finished up his work and now we will wait with cautious optimism for his clearance.
Bawa is finishing up all of his work this week too. He wants to get here as soon as he can. We want him here too.
So yes: neither has been cleared yet, but according to Crean, both will have their work done this week, and if all goes well, they'll be joining their teammates this fall.
Crean added in another tweet that Creek told him he was shooting around with Kevin Durant today. Never a bad dude to be hanging around with on the basketball court.
Filed to: Bawa Muniru, Maurice Creek, Tom Crean