Crean: "We've paid a price. Let's move forward."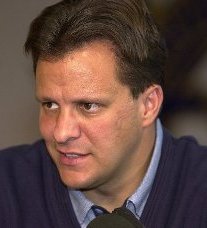 Call it what you want — I'll call it wishful thinking — but Tom Crean feels the Indiana program has suffered enough and it's time to move on. Crean says the self-imposed sanctions are sufficient and would be disappointed if the NCAA decides that more significant penalties are appropriate:
"It's hard for me to talk to (recruits) and feel like it's going to be a lot more than what it has already been. I'd be shocked. I really would."

Crean said the ability to recruit and award an equal number of scholarships is "paramount to your success past, present and future."

"And right now, as we look at the future of the program, we have been hit extremely hard by that. We've paid a price. Let's move forward and let's give ourselves a chance to get back on a level playing field."
As much as I would like to see this story end with no further penalties, I would be shocked if the NCAA doesn't do something based on the time and energy they've committed to the situation. The ideal scenario for the program would be a post season ban for the upcoming season as it's highly unlikely that a Kyle Taber led club has a chance to make it to March. However, the loss of additional scholarships beyond this season could be catastrophic because the 2009 class is already one scholarship over the limit. Additionally, it's important that Crean rectifies the academic problems from last season immediately as a low APR score holds the potential for more scholarship losses.
Filed to: NCAA allegations, Tom Crean