Earl Calloway signs with Cibona Zagreb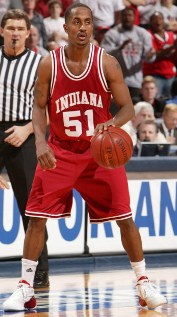 Despite being named the team MVP of the Ft. Wayne Mad Ants and getting rave reviews in the NBA Summer League, former Indiana University point guard Earl Calloway is headed to Croatia.
Cibona Zagreb announced the signing of Calloway on Saturday, according to Euroleague.net:
Cibona Zagreb signed point guard Earl Calloway to a two-year contract, the team announced Saturday. Calloway (191, 24) arrives from Fort Wayne of the NBDL, where he led his team last season with 19 points per game and was sixth in the league with 5.8 assists and fourth with 2.1 steals per game. He also contributed 5.1 rebounds per game and was named team MVP at the end of the season. Last season was Calloway's first as a professional after two strong seasons at Indiana University. Calloway averaged 9.6 points and 4.3 assists for the Hoosiers as a senior.
Calloway's stellar play last season in Ft. Wayne coupled with summer league success couldn't guarantee him a roster spot in the NBA, so he took the sure thing in Croatia and who can blame him? The money and security of a two-year contract is definitely more appealing than the peanuts earned in the NBDL.
Filed to: Earl Calloway