Bud Mackey jailed on contempt of court charges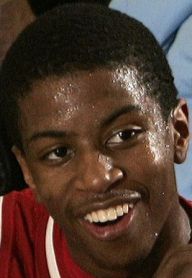 You remember Bud Mackey, right? The former IU recruit who was arrested back in September on charges of possession of crack-cocaine at his high school has been sentenced to 60 days in jail for contempt of court, reports Lex 18:
Former Scott County basketball star Bud Mackey was sent back to jail Monday after a judge ruled that he had violated the terms of his bond on a drug charge. The judge in the case sentenced Mackey to 60 days in jail on contempt of court charges after it was discovered that Mackey, who was attending school in Cincinnati and living with his grandmother as part of the terms of his bail, had dropped out of school and moved back to Scott County without informing the court.

Mackey, who at one time was considered a Kentucky Mr. Basketball candidate, faces 10 years in prison on the drug charge. His trial is scheduled to begin on August 25.
Mackey is just another feather in the cap for Kelvin Sampson during his great run in Bloomington. Luckily for IU, Mackey never actually made it to campus and won't continue his shenanigans on the university's watch. Sampson did so many great things – excessive phone calls, letting players skip class and not make their grades (which kills APR)…the list goes on. Whatever bumps and bruises IU takes the next couple of years will be worth it simply because we've cleansed ourselves of a man who never had any business running the program all of us hold so near and dear to our hearts to begin with.
Filed to: Bud Mackey