Academic woes still creeping around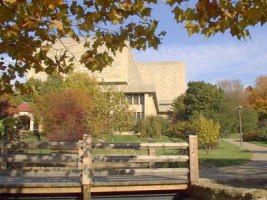 Both Hoosier Nation and the USA Today threw down stories yesterday about IU's academic woes. We all know the gist by now: first semester the basketball team rocked it out in the classroom — if you want to call a 2.89 cumulative GPA good, that is — but second semester was sort of brutal. Perhaps it had some to do with the Kelvin Sampson debacle, perhaps the kids just got lazy. Whatever the reasons may be, Tom Crean has indicated that a good lot of players are fighting an uphill battle at the end of the semester here to get their grades in line.
So what does this poor academic standing mean for the team at large? Perhaps a scholarship loss.
If Indiana fails to meet the NCAA's cutoff score, 925, it faces the prospect of losing more scholarships. The school already stripped itself of one next season because of Kelvin Sampson's alleged phone call violations, and The Indianapolis Star reported the men's basketball team is expected to turn in a score of 899 next month.

Neither Crean nor team spokesman J.D. Campbell would confirm that number Tuesday.
NCAA rules say any team below 925 could lose a scholarship for each player who leaves the school while academically ineligible. The maximum penalty in men's basketball is two scholarships.

Crean declined to identify specific players who were struggling in the classroom because of privacy laws, but acknowledged he is concerned about the Hoosiers' academic performance as a whole. Plus, he still has not decided whether to reinstate starting guards Armon Bassett and Jamarcus Ellis, who were dismissed from the team just hours before Crean took the job April 1.
So basically here's the deal: if Armon Bassett or Jamarcus Ellis or anyone else ends up leaving IU — and they also happen to be academically ineligible — IU could very well lose another scholarship. Hoosier Nation reported that Ellis was one of the seven players on the team that had a GPA above 3.0 first semester, so if he happened to leave, a betting man would say he might be leaving in good (enough) academic standing.
This certainly isn't the worst thing to befall the program in recent months, but it's a bit unsettling nonetheless. Crean has a stellar graduation rate and a strong focus on grades; hopefully this is the last time we have to deal with something like this under his tenure.
Filed to: Armon Bassett, Jamarcus Ellis, Kelvin Sampson, Tom Crean