Miller's buyout could be sticking point for IU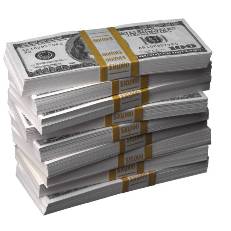 If you browsed the front page of the World Wide Leader's Web site today, you might have noticed an article by Dana O'Neil about Xavier and their plans to keep Sean Miller. There was an interesting quote from the Xavier AD, Mike Bobinski and his feelings on Miller being interested in other jobs:
"People mentioning his name don't have a bleeping idea. He's on this list at LSU. Oh really? Is there a list? Can I see it? They say his name with teams that I know wouldn't even cross his lips."
My first reaction to this quote was that if Bobinski isn't worried about Miller bolting for greener pastures, then why is he even addressing this? However, the following revelation from Rick Bozich of the Louisville Courier-Journal from earlier today might be a big part of Bobinksi's confidence in Xavier's ability to keep Miller:
Word I'm getting is that the last time Xavier upgraded Miller's contract the school inserted a hefty buyout clause into the package. Like $2 million. For the next few seasons. Xavier is a private school. Private schools are not bound to release contracts upon Freedom of Information requests. But my source says Xavier is tired of coaching turnover. The school has lost Pete Gillen (Providence), Skip Prosser (Wake Forest) and Thad Matta (Ohio State) to bigger schools. Xavier is not ready to lose Miller, a young, determined coach.
If true, I think you'd be hard pressed to find anyone who believes IU will ante up that kind of money to free Miller from Xavier. IU is not exactly sitting on a ton of cash in the Athletic Department. I believe Michigan paid big money to buyout John Beilein from West Virginia last year, but the Wolverines have the football revenue to dish out big money. IU has no such luxury.
Reminder: Registration now required to post comments. Click here to sign up for free. You'll get access to avatars, the ability to rate comments and gain clout points based on the rating of your comments by other users.
Filed to: Sean Miller