Tournament Pick 'Em update
The opening weekend of the NCAA Tournament is in the books and with that, we bring you an update on the Inside the Hall Tournament Pick 'Em Challenge: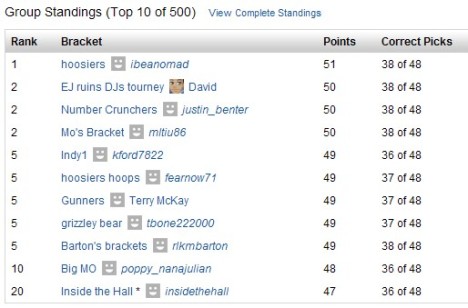 There's still a long way to go, but the contenders for the prize have already started to separate themselves for the pack. So after the opening weekend, how's your bracket looking? Are you doing well or have you already thrown your bracket out the window?
Filed to: NCAA Tournament