Should Indiana be interested in Scott Skiles?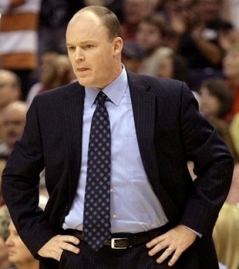 In a report published this afternoon, The Chicago Sun Times says that IU will contact the former Chicago Bulls coach as the Harry Gonso led committee launches its search for a coach.
Indiana University is expected to contact former Bulls coach Scott Skiles as it launches its coaching search, according to a source. Skiles was born in LaPorte, Ind. and led Plymouth High School to the 1982 Indiana state championship.

He's maintained a house in Bloomington, Ind., where he is now and lives during the NBA's offseason. The Bulls fired Skiles on Dec. 24. He went 165-172 and helped turn around a laughingstock of an organization into a playoff team that advanced to the second round last year. Skiles would not comment on the possibility of coaching Indiana.
All in all, I'm indifferent to Skiles. He does have that "state of Indiana" connection that some of the old timers so desperately crave, but he's also never recruited. And as we know, that's a big part of winning in college basketball. Just ask Mike Davis. I'm sure PostmanE and PostmanR could give a more detailed insight of Skiles as a coach (since they're both avid Bulls fans), but it seemed to me that after some short lived success in Chicago, he essentially crashed and burned. My question for you ITH'ers, does Skiles strike you as a realistic possibility? Or would the fact that he's never been a head coach in college turn you off to the idea?
This is unrelated to his coaching ability, but please, don't take a picture of Scott Skiles.
Thanks to ITH reader Craig for the tip. Reminder: Don't forget to join the Inside the Hall NCAA Tournament Pick 'Em Challenge by clicking here.
Filed to: Scott Skiles