Breaking down the Charlotte Regional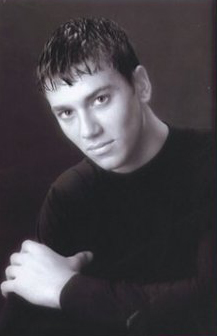 Tyler Hansbrough is one sexy beast. Reminder: Don't forget to join the Inside the Hall NCAA Tournament Pick 'Em Challenge by clicking here.
Marquee players: Tyler Hansbrough (UNC), Wayne Ellington (UNC), Ty Lawson (UNC), Eric Gordon (IU), D.J. White (IU), Luke Harangody (Notre Dame), Chris Lofton (Tennessee), Tyler Smith (Tennessee), Terrance Williams (Louisville), Blake Griffin (Oklahoma), Derrick Low (Washington State), Mike Green (Butler), Demetric Bennett (South Alabama)

Best chance for an upset: St. Joseph's over Oklahoma – Phil Martelli's club already owns two wins over Xavier, beat Villanova and played Gonzaga tough early in the season. Honorable mention: South Alabama over Butler – Butler can't be pleased with their seeding or the fact that they'll be facing the Jaguars in Birmingham.
Dark horse to make it San Antonio: Louisville – The Cardinals were a top ten team to start the season and Rick Pitino is no stranger to making a Final Four run. If, and this is a huge if, Louisville can get consistency from Edgar Sosa, Jerry Smith and Andre McGee, their frontcourt is deep enough to play with anybody.
Best coach in March: Rick Pitino, Louisville (32-11, .744): Pitino's resume in March is the best in the region: five Final Fours and a National Championship at Kentucky in 1996.
Something to prove: Bruce Pearl, Tennessee: There is pressure on Pearl to produce at least a trip to the Elite 8 with a team that had a chance at a top seed but stumbled in the SEC Conference Tournament. He's 5-4 all-time in the NCAA Tournament and he's never been past the round of 16.
Best player you've never heard of: Demetric Bennett, South Alabama. The 6-4 Bennett was a first team An All-Sun Belt selection and averaged 20.1 ppg and 5.9 rpg. He's also outstanding from the free throw line – 83.4 percent.
See you in Charlotte (The four teams that will make it to the regional): North Carolina, Notre Dame, Tennessee, Louisville
Filed to: East Region, NCAA Tournament