McRobbie seeks recommendation from investigation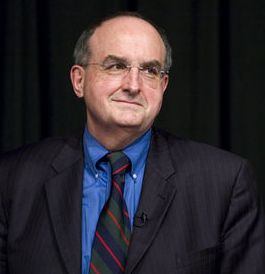 Indiana University President Michael McRobbie announced earlier this afternoon that the school has ordered an immediate investigation into the NCAA allegations involving the basketball coaching staff and Athletic Director Rick Greenspan will report back in a week with his recommendation on the next step the school will take. (This pretty much concords with what we reported yesterday.)
"Today I am announcing that I have directed the athletics director to oversee an immediate investigation of these new allegations and make an assessment as to whether they are credible and accurate. I have given him seven days as of now to complete this task," McRobbie told the media.
McRobbie continued, "When this investigation is completed, the athletics director will use the findings to guide him in making a recommendation to me as to what our next steps will be. I want to make it clear that all of us are going into this with no presumptions. I do not know what conclusions the investigators will come to regarding these new allegations."
In other words, Greenspan has a week to get to the truth and provide accurate information to McRobbie. He's also got a week to do his best to save his own job, which will be no easy task.
You can be sure about one thing: the end game of where this is going seems perfectly clear to me. At the least, Sampson will be suspended while the university gets its ducks in a row to terminate him shortly after the season. If Sampson is found to have lied to the university and the lawyers sign off, he could be gone before that time. Either way, we can all agree there's no way he lasts beyond this season.
Here are some links to coverage from the presser from around the Web along with a word from Rob Senderoff:
Filed to: Kelvin Sampson, Michael McRobbie, NCAA Sanctions, Rick Greenspan