NCAA report says Sampson lied about calls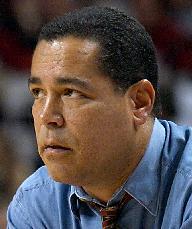 So says a report this morning from the Indianapolis Star… The ugly details, below:
The "notice of allegations" sent to IU president Michael McRobbie on Feb. 8 and released publicly today alleges that Sampson and his staff violated telephone recruiting restrictions imposed because of the coach's NCAA violations while at Oklahoma, and then lied about it.

Sampson "failed to deport himself … with the generally recognized high standard of honesty" and "failed to promote an atmosphere for compliance within the men's basketball program," according to the allegations. The cover letter was signed by David Price, NCAA vice president for enforcement.
I'm all for due process folks, but it seems we're beyond that point now. Don't be shocked if swift action comes out of Bloomington (and rightfully so) sooner rather than later.
Among the student-athletes mentioned in the report: Devin Ebanks' mother Yvonne Jackson, Derek Elston, Yancey Gates (Cincinnati), Evan Turner (Ohio State), Demetri McCamey (Illinois), Markieff Morris (Kansas), Marcus Morris (Kansas), Kenny Frease (Xavier), Dejuan Blair (Pittsburgh), Bud Mackey, Phillip Jurick (Tennessee), Robbie Hummel (Purdue), Scott Martin (Purdue) and William Buford (Ohio State).
If you care to go through the report, which we'll be doing here throughout the day, here some links to the PDF's obtained by the Star:
Filed to: Kelvin Sampson, NCAA allegations