Illinois issues statement on fan behavior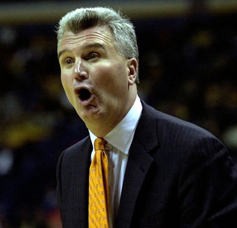 From Illinois Director of Athletics Ron Guenther and Basketball Coach Bruce Weber:
Champaign, Ill. – "There was a great college basketball game played Thursday night between the University of Illinois and Indiana University, but the game has been somewhat diminished by inappropriate behavior by a number of fans in attendance. We value the enthusiastic support of the sellout crowds at the Assembly Hall, but above all we take very seriously the reputation of our basketball program and the University of Illinois. The profanity and behavior by a small segment of fans Thursday night is disappointing and intolerable, and for that we apologize to fans of both teams."
Apparently Guenther and Weber find Chester Frazier's behavior before the game to be appropriate. At least that's how I interpret things since his pregame antics were not addressed in this statement. An apology after the fact is pretty much meaningless. The probability for this type of behavior was almost certain and warnings should have been issued to the Illinois fans and players before the game took place.
The reality is that Bruce Weber has lost credibility for his handling of the entire Gordon situation. He's basically turned into a laughing stock. His team is horrible. He's one of the biggest whiners in coaching. And worst of all, he makes some of the ugliest facial expressions known to man.
If you enjoy reading the mainstream media hammer Illinois, here are some recommended links:
Filed to: Beating Illinois is fun, Illinois Illini