Is the non-conference schedule too soft? Yes, it is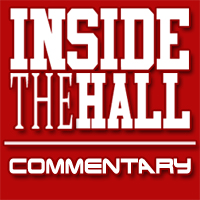 When Indiana's non-conference schedule was released, two games stood out to me as possibilities for the Hoosiers to get a test. The first was the winner of the Xavier/Kent State game in the Chicago Invitational Challenge and the other was at Southern Illinois. Now that I've watched the meat of the non-conference games play out, I declare the following: This is one of the worst non-conference schedules I can remember.
The wins against Georgia Tech and Kentucky look solid if you're judging them on the names of the respective programs. However, Georgia Tech is inexperienced and Kentucky is in the midst of a transition period. Both will struggle to earn a NCAA bid and neither win will impress the NCAA Selection Committee come March.
Take a look at the current RPI rankings of some of IU's "scheduled victories": Chattanooga (147), Longwood (296), UNC Wilmington (133), Tennessee State (282), Western Carolina (292). Coppin State (191) and Chicago State (217) are still to come. I can understand scheduling a couple of these teams, but did we really need to play seven of them? Did we really get any better beating Western Carolina by 48? I think not.
Another troubling thing about the non-conference slate is the lack of true road games. The Hoosiers did pass their only test at Southern Illinois. However, I'm not particularly thrilled that the Hoosiers will begin conference play with only one road game under their belts. We all know the key to winning the Big Ten: Win your home games and steal a few on the road. If you don't play any road games early and learn to win away from the friendly confines, how do you expect to win when it counts?
My fear is that with the lack of quality opponents and lack of true road games, the Hoosiers could run into some speed bumps when the Big Ten season arrives. The general consensus is that the league is down overall, but it'll still be a tough haul to win consistently away from Assembly.
So I ask you, Inside the Hall faithful. Do you agree with me on the quality (or lack thereof) of the non-conference schedule? Will it prepare this team to make a run deep into March? Were there too many scheduled victories? If you don't have a problem with the schedule, I'd love to hear why you like it. Your thoughts in the comments, por favor.
Filed to: Non conference schedule