The Morning After: Southern Illinois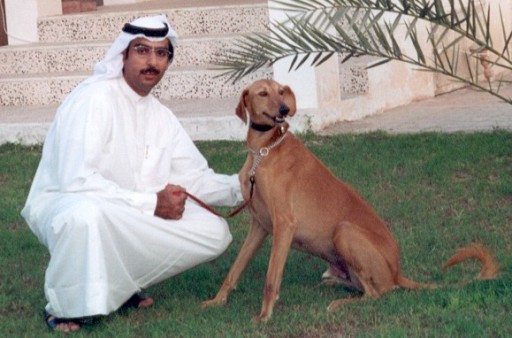 First, apologies for the day-lateness. Thanks to an overeager waitress at Duffy's in Chicago on Saturday night, I never wanted for a fresh Fat Tire, which, as you can imagine, is not the best way to avoid drunkenness if you're trying to sit and watch the IU game. Many beers and a pretty tremendous hangover later, and here I am. Monday morning. Ouch.
Anyway, The Morning After is made a little bit more fun today, simply because we don't have to gripe and whine for 1,000 words. No, Saturday's win over Southern Illinois was about as impressive as possible, a sign that our high expectations for this team are warranted. Onward:
— 2-3 zone. Oh, the 2-3 zone! First, let's give credit where credit is due: Southern Illinois had a bad shooting night. Whether they're just a bad shooting team, or IU caught them on a bad time … well, that doesn't really matter, because the Hoosiers leveraged Southern's poor shooting with a 2-3 zone that solved multiple problems. First, it forced Southern to keep shooting from outside, thereby stopping a slew of early Saluki layups. (My table of amateur statisticians counted seven of the first eight shots as layups.) Second, it served as a way to rest an IU team that, thanks to Southern's insatiable ball pressure, had to earn every single step forward in the half court offense. Add that to the fact that most players would rather play a million zones than one possession of half court man-to-man, and you had an IU team that looked better on defense than it has at any point in time early in the season. I still have hope that Sampson can develop this team, but it also seems equally as likely that they're just not a very good group of ball defenders. If zone is what it takes – 2-3 against poor shooting teams' 3-2 against good ones – then so be it. Zone it is.
— IU's turnovers per field goal made weren't stellar, but they were better than Tuesday's abysmal effort against Georgia Tech. Perhaps Southern Illinois' defense forced IU to congeal offensively, since ball pressure was heightened and trips into the lane were limited. Whatever the cause, IU looked more in sync on offense, looked more willing to make an extra swing pass, and so on. It's good to see DJ get lots of touches in the post, for example, and be able to work into a rhythm on that little dribble fade he loves so much. It's also lovely to see the Hoosiers work a little bit of perimeter team play into their usual diet of penetration.
— Jamarcus Ellis remains impressive. I remember – somewhere between the fourth and fifth Fat Tire, I think – talking about how much I enjoyed Ellis' game aesthetically with PostmanR. Ellis has that swinging, lanky thing going on; he dribbles the ball high and shoots it even higher; and where Eric Gordon can get by on sheer strength, Ellis must rely on finesse. He reminds me of a less talented, mini-Lamar Odom. Functionally, he's not quite a post guy and not quite a guard. He's something in the middle, which is exactly what this team needs.
Think about it: Ellis might not be the best defender on the team, but he's constantly – constantly – around the rim on both ends of the floor. That leads to him rebounding his position really well, fighting for tip-ins, and being a hugely valuable second rebounder to take some of the pressure off D.J. That's something that, thus far, Lance Stemler and DeAndre Thomas have failed to prove they're capable of, even in tandem. Ellis' other huge contribution is his scoring ability; right now, he looks like the most consistent third scoring option behind Gordon and White, and that's not to mention Armon Bassett. If Bassett and Ellis continue to settle well into those complimentary scoring roles, it's going to be hard to stop IU's offensive attack. Actually, correction: It's already hard. If Ellis keeps improving, it will be almost impossible.
There are so many ways to sing this team's praises for the performance, but one final key was the way the Hoosiers galvanized and pulled away in the second half. Close games are the bane of good teams, because the closer and closer things stay in the final minutes, the greater chance that the bad team will get lucky, or make key plays in a small sample size, and do just enough to steal wins. It's obvious, then, that if IU plans on being the better team for much of the year it will be vital that they prevent the dregs of the Big Ten – Minnesota, Penn State, etc – from having any chances to beat them luckily in the final minutes. IU did exactly that Saturday night in a tough, tough circumstance. If anything, it proves that our expectations of this team are more realistic than maybe even we originally thought.
I'm sure there's plenty I've already forgotten, so as always your additions are welcomed below. Big win, huh?
Filed to: Armon Bassett, D.J. White, DeAndre Thomas, Eric Gordon, Jamarcus Ellis, Lance Stemler, Southern Illinois Salukis