Experts weigh in on 2008 recruiting class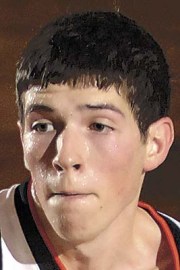 The report cards are starting to roll in for the 2008 recruiting classes to date and the returns are favorable for our Hoosiers. I looked at four recruiting services – Rivals, Scout, Hoopmasters and The Hoop Scoop – and all of them have Indiana's class among the top 25 in the country.
Rivals.com has the most favorable assessment, slotting the class as the 15th best in the country:
The Hoosiers have a star coming to Bloomington in Devin Ebanks. In lieu of an Eric Gordon departure in the spring, Ebanks gives coach Kelvin Sampson another outstanding offensive weapon. Ebanks, a versatile 6-foot-8 wing, is one of the toughest players to defend at his position. Point guard Terrell Holloway is a jitterbug floor general with great speed and solid distribution skills. Matt Roth gives the team a good shooter, and Tom Pritchard is a big-bodied grinder that will fit in well in the Big Ten.
The Louisville Courier-Journal's recruiting guru and our good friend, Jody Demling, thinks that IU's class could end up ranking higher when it's all said and done.
"I would say when it gets to the lower teens (in the ranking of the classes), they're all basically the same," Demling said. "While you see separation at the top, you don't see separation in the classes ranked 15 to 20. I think Indiana will raise a little by the end of the year because of Matt Roth. He's a lot better than people think he is. I think the kid's going to be really good."
The Hoop Scoop, managed by Clark Francis, puts the class at No. 23. Some IU fans may remember Francis for his ranking of a fictional player, Ivan Renko, that was created by Bob Knight. Van Coleman of Hoopmasters slotted the class at No. 19 and Dave Telep of Scout.com ranks the class No. 25.
So what does all of this mean? Absolutely nothing. The rankings should be taken for what they are: somebody's opinion. They're not scientific and there are always highly touted players that end up doing nothing (see: Felipe Lopez) and there's always those who come from under the radar and turn into impact players (see: Grayson Flittner, just ask Kentucky fans).
Filed to: Clark Francis, Devin Ebanks, Ivan Renko, Jody Demling, Matt Roth