Matt Roth has IU in his top three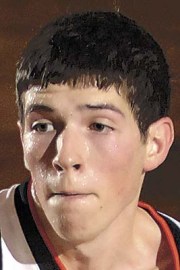 A news station near Peoria, Il., HOI 19, is reporting that Illinois sharpshooter Matt Roth has narrowed his college choices down to three. IU made the cut.
Washington High senior basketball star Matt Roth had what he described as a great visit to Indiana University Saturday.  "It was a very positive visit. They had great ideas of what they saw me doing coming into the program and helping," Roth told me.  Matt also said he was very impressed with the Indiana University business school, his intended major.  "It's one of the best in the midwest.  The visit as a whole went extremely well."

Roth said it was his first time to meet the Indiana Coaching staff and he was impressed with them and their vision for the Hoosiers program. Roth was so impressed by Indiana that the Hoosiers now join Bradley and St Louis as Roth's top 3 college choices.
Our resident recruiting expert around these parts, Big A, tells me that although Roth is unranked in the 2008 class, he possesses quite the shooting prowess. Couple that with the fact the Roth plays on the Indiana Elite squad with another hopeful IU recruit, Tyler Zeller, who is eyeing the business school as well, (Kelley 4 eva) and these fellas might just be a package deal. (Although, IU fans held out that same hope for Derrick Rose and Eric Gordon, if you remember.)
Considering Roth has Bradley and St. Louis as his two other schools — not exactly hotbeds for basketball — Hoosier Nation should feel good about IU's chances with Roth.
{Thanks to ITH reader James for the tip on this one.} 
Filed to: Indiana Elite, Matt Roth, Tyler Zeller