Crawford, Mackey impressive in NA recruit game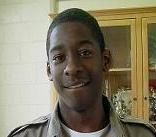 Two future Hoosier guards were on display at the Barnstorming Tour at New Albany High School on August 2 and both were equally impressive.
Jordan Crawford, the second IU player to come from Hargrave Military Academy in the last two seasons, was ready to show off his game to the Hoosier faithful in attendance.
"It was good because I know a lot of them thought I couldn't play. I was just looking to pass the ball to my teammates," he said.
As far as what he'll bring to the table come October, Crawford is looking to come in and contribute immediately.
"Penetration, leadership and a lot of assists," the guard originally from Detroit said of what he'll bring to the IU program.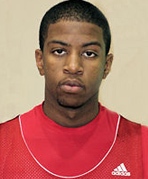 The exhibition was also a great opportunity to get a look at 2008 commitment Bud Mackey from Scott County, KY.
Mackey is still working towards 100% health after surgery on his knee following Scott County's run to a state championship last March.
He's considered one of the favorites along with Darius Miller of Mason County for Mr. Basketball in 2008 in the Bluegrass state.
While he didn't play much AAU over the summer, Mackey was thrilled with the opportunity to play with some his future IU teammates and in front of IU fans.
"It was great, they showed a lot of love and interest in the game. It was nice," Mackey said.
Filed to: Barnstorming Tour, Bud Mackey, Jordan Crawford