U.S. Pan American team falls again, won't medal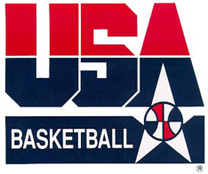 In a not so shocking development, USA Basketball has once again failed to medal in an international basketball competition. While not as embarrassing as a group of professionals losing in the Olympics, it's clearly not something that should be easily dismissed.
After its Wednesday night loss to world power Uruguay, the U.S. fell, 75-67, on Thursday night to another international powerhouse, Panama.
There's no reason to link you to the boxscore since 1) It's too painful to examine and 2) You probably don't care anyway. For the one Pan-Am fanatic that does care, Danilo Pinnock lit us up for 23 points.
I didn't get to watch the game since I'm not among those lucky enough to get ESPNdeportes. However, I can say with a great deal of certainty that neither of these teams had any business beating the United States. One glance over both of their rosters will tell you that.
The bright spot out of this whole fiasco is that D.J. White has played quite well throughout the course of the try-outs, practices and through the first two games. D.J. finished with 12 points and eight rebounds in the loss to Panama. White and Co. will be back in action Friday night against Argentina in their last game of the preliminary round.
Filed to: D.J. White, Pan American Team, USA Basketball