Yes, but will we see the games?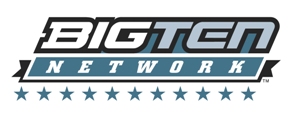 We've done a solid amount of work here in the early goings of the new IU athletics season — most of it done by the prolific Big A — but among our notifications and analysis, we've been ignoring one crucial question: will the Big Ten network be available in our area?
The Hoosier Report has been all over this during the off-season, and now, some of the MSM folks that cover IU are hopping on as well. The Bloomington Herald-Times' Chris Korman spoke with both representatives of the Big Ten Network, and with Comcast, in an attempt to see just what was holding a deal between the network and major cable provider back. The problem — similar to a rift between Major League Baseball and Time Warner earlier this year — is the tier system. Comcast wants to put the Big Ten Network on a by-choice sports package; BTN wants to be included in the basic cable package, and paid $1.10 for every basic cable subscriber.
Essentially, the options are this:
1. Comcast caves and puts the network on its basic package, and charges every Comcast subscriber a buck-plus for the Big Ten Network.
2. The Big Ten Network caves and agrees to be a part of the sports tier, which packages a bunch of different sports networks for $4.95 a month.
3. Neither cave, Comcast says screw it, and the Big Ten Network goes forward in its inaugural season giving its fans just one option for coverage: DirecTV.
Kelvin Sampson, outraged at the fact that his loyal fanbase has been so alienated, decides to personally hand-deliver season tickets to everyone who writes or reads this blog. Note: this is unlikely to happen.
This is horrible news for us, the fan, because when the bigwigs get together and get angry they're usually not the ones with the most to lose. Comcast is king in Chicago, where I live (and I happen to get free internet and cable through my apartment complex). Were this any other product, I would take my free cable and tell Jim Delaney to sod off … but this isn't Starz, this is IU, and of course we'll pay. Which is why Delaney can even act like this; he knows he has us, and Comcast, by the balls, and if a deal doesn't get done, us die-hards will still pay for what we can't get elsewhere.
At the same time, Comcast spokesman Mark Apple has a point:
Apple disagreed with Delaney's contention that the Big Ten Network will be so popular in states that have Big Ten schools that it demands to be put on expanded basic cable, which is the package most customers receive.

"If that's the case, let's put it on our sports tier and see who subscribes to it," Apple said. "If he thinks the demand is that strong, what is he afraid of?"
Hard to argue with that, Jim. Think everyone wants the network? Then make them pay for it, and test your hypothesis.
Make no mistake, though: not everyone is like us. Not everyone will be willing to switch to DirecTV just to get IU hoops, because they either A.) Will follow on the internet, B.) Will go to The Kirkwood every gamenight, or C.) Just don't care enough. It is in the best interests of Delaney to get this deal done, and get it done soon; since when do sports organizations — and TV networks — turn away the casual fan?
A humbly proposed compromise: make the Big Ten Network just like HBO. One channel, available for an extra few bucks a month, whatever price the market eventually sets. That eliminates BTN's concerns of drowning in a sea of sports packages, while Comcast doesn't have to worry about legions of unhappy customers calling and complaining about the rise in cable prices thanks to a channel they didn't want in the first place. Don't look now, but that's a common sense compromise that should put an end to the silly flack spats, and begin the upcoming Big Ten seasons on a considerably more optimistic, and mature, note.
Filed to: Big Ten Network, Jim Delaney, The Hoosier Scoop