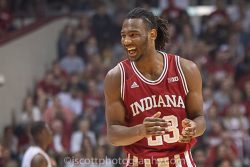 ROSEMONT, Ill. — Archie Miller strode to the media stage inside the Hilton Rosemont hotel with a sense of purpose and style. A distinct crimson-colored blazer differentiated Miller from the other 13 Big Ten men's basketball head coaches during Wednesday's ...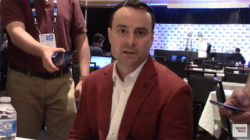 ROSEMONT, Ill. – Coach Archie Miller along with Indiana senior Devonte Green and junior Al Durham Jr. met with the media today for roundtable sessions at the Hilton Rosemont Hotel. Watch their comments below: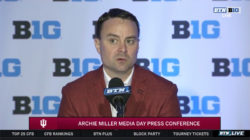 Indiana coach Archie Miller took the podium this morning at Big Ten media day at the Hilton Rosemont Hotel in Rosemont, Illinois. Watch Miller's full comments and read a transcript of his comments below: Transcript below via ASAP Sports: ARCHIE ...