After two narrow wins, it's clear Mike Woodson needs more from this IU team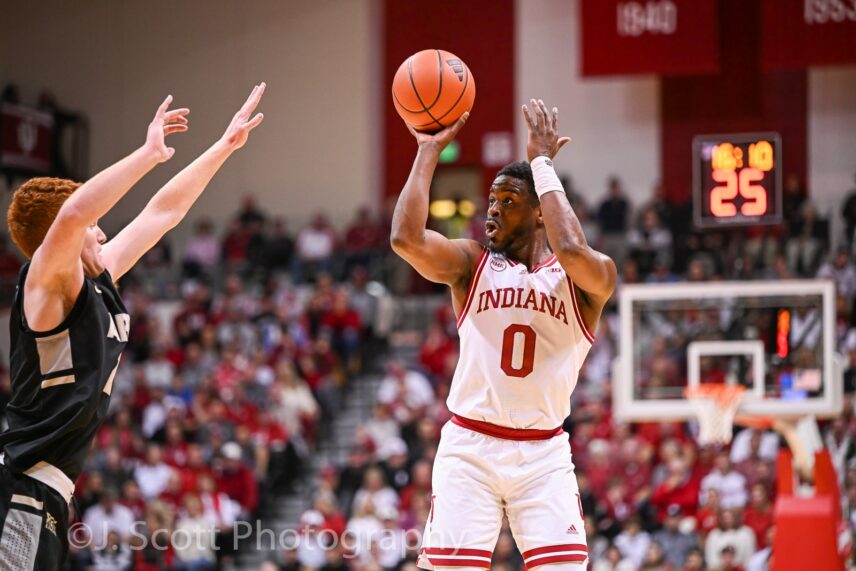 For the second game in a row, Indiana gave those watching quite the scare and reason for concern.
The Hoosiers took on Army Sunday night in what should have been a comfortable win. The Black Knights entered the game 0-2 with losses to Marist and Stonehill. They were near the bottom of KenPom rankings at No. 338, while the Hoosiers were ranked No. 53. Despite that large discrepancy, some early season struggles continued for Indiana.
It wasn't pretty, flashy, or easy, but the Hoosiers avoided a major upset. Indiana defeated Army 72-64 in an unconvincing fashion.
Indiana struggled to defend the three against Florida Gulf Coast and allowed Army to have similar success from deep. The Black Knights shot the ball 38 times from behind the arc and got 13 of those to fall. It's been a problem in both early-season contests.
The lack of perimeter defense wasn't the only issue for the Hoosiers. At times, the offense looks out of rhythm. This group of Hoosiers hasn't had much experience playing together, but still, Indiana desperately needs more cohesiveness. After the win against Army, Mike Woodson said he needs more from several players expected to be major contributors this season.
"I want to see more from Mackenzie (Mgbako), more from Kaleb (Banks), more from CJ (Gunn)," Woodson said. "I want to see more when they're in the game. If I don't feel like they're giving it to me, I've got to go somewhere else and get it."
The lack of effort is apparent enough that even the team captain noticed it after the Army game. Redshirt Senior guard Xavier Johnson was one of the few bright spots in Indiana's offense against Army, finishing with 19 points, five assists, and three rebounds. Johnson carried his team offensively in the first half, with 15 of his 19 points coming in the first 20 minutes.
Indiana's gotten production from its veteran and second-year guys, but the youngest players have fallen behind in the first two games. Making difficult shots and playing at an elite level is one thing, but Johnson and Woodson are looking for increased effort and urgency. It all starts in practice. If you practice hard, you play hard, and Indiana must do that.
"I'm going to be honest," Johnson said. "In practice, we have our young guys… including me, (Trey) Galloway, and just the whole team. We're not going as hard. I think our preparation led to that, and that's what I believe."
There's been some good and some bad between the first two games. Indiana's had problems moving the ball on offense, too many turnovers, and has allowed too many easy shots on defense. The confidence is lacking through the first two games, although they've resulted in wins as Indiana looks for a better overall performance moving forward.
It may be early season jitters or stylistic problems, but Woodson's message is clear. His players need to do a better job preparing for what is ahead.
"I try to tell them to do the right things," Johnson said. "You do the right things, play hard, and Coach will reward you. I think a lot of guys go away from not playing as hard and just not want to play at all, but you have to play hard to play for Coach Woodson."
Filed to: Army Black Knights