How to watch Indiana's two exhibitions and the Kennesaw State game on B1G+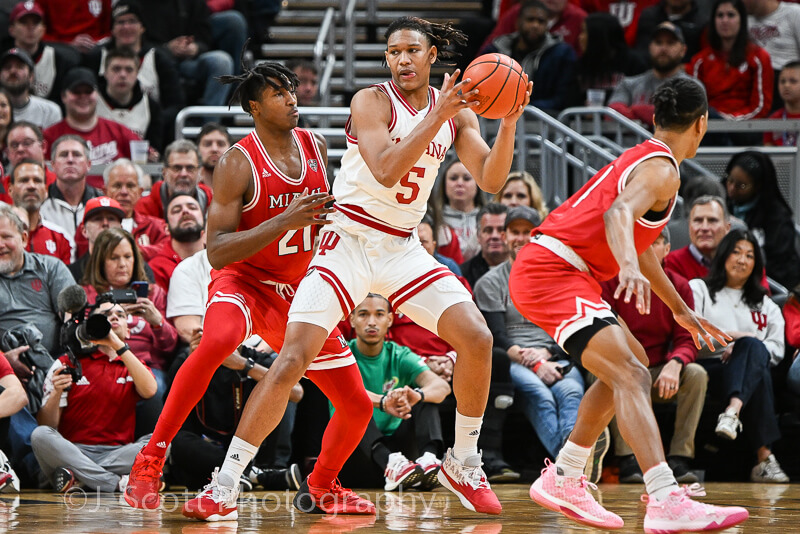 To watch Indiana's two exhibition games and a late December regular season game, fans will need a subscription to B1G+.
The conference doesn't broadcast football games on its direct-to-consumer product, B1G+. BTN uses overflow channels to show multiple football games on BTN simultaneously.
That isn't the case for men's and women's basketball and other sports, which are often shown on B1G+ when multiple games are scheduled simultaneously. B1G+ requires an additional subscription, which begins at $9.95 per month.
In addition to the B1G+ subscription being required for two exhibition games and a late December contest against Kennesaw State, a Peacock subscription will be required for five Big Ten conference games as a new media rights deal for the conference began this fall.
Indiana's exhibition games – Indianapolis on Oct. 29 and Marian University on Nov. 3 – and a Dec. 29 contest against Kennesaw State will only be broadcast live on B1G+. Replays may be available on BTN in days after those three games.
To access live video of Indianapolis, Marian and Kennesaw State, there are three options: a school-specific, conference or sport-specific subscription to B1G+.
There's also the option of listening to the IU radio network or the student broadcasters on WIUX.
The B1G+ school-specific pass costs $9.95 monthly or $79.95 annually. The B1G+ conference pass is priced at $14.95 monthly or $119.95 annually. The sport-specific pass for all men's and women's basketball content on B1G+ costs $54.99 annually.
Per the women's basketball schedule, 10 IU women's games are scheduled to be broadcast on B1G+. One of those games is the Purdue home game on Feb. 11.
The $54.99 option includes the two IU men's basketball exhibitions, the Kennesaw State game, ten women's basketball games, and all other men's and women's basketball content on B1G+ this season.
B1G+ can be watched on most browsers and has apps available on Android phones/tablets, iOS, Apple TV, Roku, Firestick and Xbox.
More frequently asked questions on B1G+ are addressed here.
Filed to: