Friday's Hoosier Hysteria will attract a strong list of recruiting prospects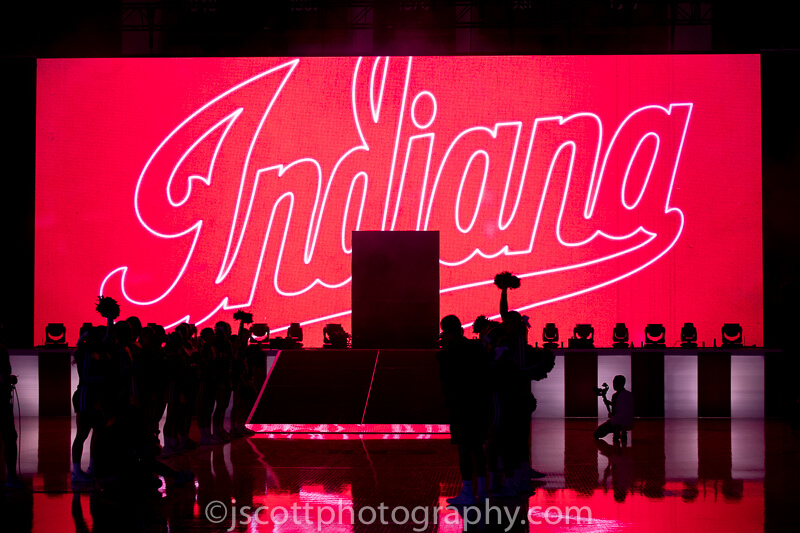 Hoosier Hysteria, Indiana's annual tipoff for the basketball season, continues to serve as a recruiting showcase for the program.
This year's Hysteria takes place on Friday, October 20 at Assembly Hall.
The event will get underway at 7:30 p.m. ET. The event is expected to include player introductions, speeches from Mike Woodson and Teri Moren, skills competitions and more.
Indiana will also host Grammy-nominated rapper Gucci Mane for a concert to close out the evening. Gucci Mane has over 17.5 million Instagram followers.
Here's a look at the prospects expected to be in Bloomington:
Class of 2025
Malachi Moreno, Great Crossing High School (Ky.) – 6-foot-11 center
Trent Sisley, Heritage Hills – 6-foot-7 forward
Azavier "Stink" Robinson, Lawrence North – 6-foot guard
Braylon Mullins, Greenfield-Central – 6-foot-5 guard
Michael Chigozie, Center Grove – 6-foot-10 center
Class of 2026
Gabriel Sularski, Benet Academy (Ill.) – 6-foot-5 guard
Jayden Johnson, Louisville Trinity (Ky.) – 6-foot-5 guard
Aidan Chronister, Rogers (Ark.) – 6-foot-7 wing
Taylen Kinney, Newport (Ky.) – 6-foot guard
Gabe Weis, Washington County (Ky.) – 6-foot-6 forward
Dezhon Hall, Indianapolis Pike – 6-foot-3 guard
Justin Curry, Noblesville – 6-foot-3 guard
EJ Hazelett, Franklin Central – 6-foot-6 forward
Filed to: Hoosier Hysteria