How to watch: 2023 Hoosier Hysteria streaming details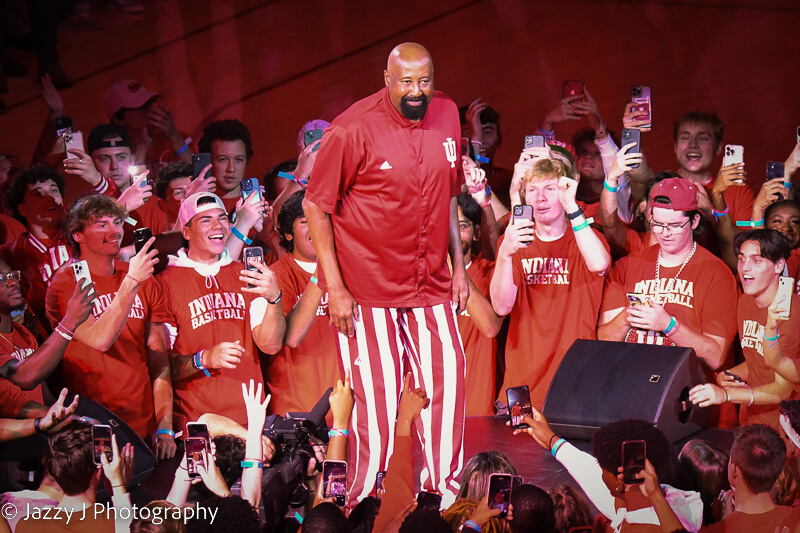 Hoosier Hysteria, the annual tip-off to the Indiana basketball season, takes place this Friday night in Bloomington at Assembly Hall.
The event begins at 7:30 p.m. ET and will feature a concert after the conclusion of basketball activities from Grammy-nominated artist Gucci Mane.
If you cannot make it to Bloomington, BTN will provide coverage via its paid streaming service, B1G+.
The B1G+ schedule for Friday shows a 7:30 p.m. ET broadcast start for Hoosier Hysteria.
B1G+ is not included with a cable or satellite subscription to BTN.

The stream can be accessed via a B1G+ subscription, which is offered in three packages: school-specific, conference or sport-specific.
The school-specific pass is $9.95 monthly or $79.95 annually. The conference pass is $14.95 monthly or $119.95 annually. The sport-specific pass for all men's and women's basketball content on BTN+ is $54.99 annually.
B1G+ can be watched on most browsers and has apps available on Android phones/tablets, iOS, Apple TV, Roku, Firestick and Xbox. More frequently asked questions on B1G+ are addressed here.
Indiana will have a pair of exhibition games against Indianapolis (Oct. 29) and Marian University (Nov. 3) on B1G+ and the final non-conference game against Kennesaw State on Dec. 29.
Filed to: Hoosier Hysteria