Montverde trio shares video of their IU basketball official visits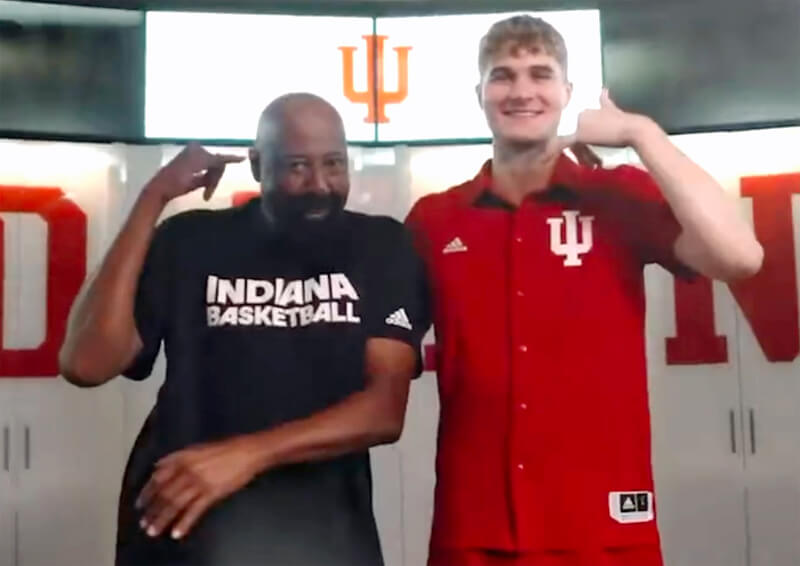 Curtis Givens III, Derik Queen and Liam McNeeley appear to be enjoying their time in Bloomington.
Late Saturday, the trio shared videos of their visit to Bloomington via Andrew Slater.
Slater posted the videos to X, formerly known as Twitter.
The 30-second clips provide a brief inside look at their official visits this weekend to the IU campus.
Watch all three below:
???????? Curtis Givens'24 @lilcurtis_3 of @MVABasketball & @MokanBasketball on his OV to Indiana ? #iubb ???? pic.twitter.com/N7W3qQV7h3

— ?????? ?????? (@Andrew__Slater) September 10, 2023
?????????? Derik Queen'24 @derikqueen1 of @MVABasketball & @TeamThrillUAA on his official visit to Indiana #iubb ??????? pic.twitter.com/I5yMVyc1LR

— ?????? ?????? (@Andrew__Slater) September 10, 2023
?????????? Liam McNeeley'24 @liammcneeley30 of @MVABasketball & @fl_Rebels on his official visit to Indiana ?#iubb ?? pic.twitter.com/WtNJnUn5Zu

— ?????? ?????? (@Andrew__Slater) September 9, 2023
Earlier in the weekend, Montverde Academy's basketball account shared the following photo:
Montverde Family ?

Three seniors @derikqueen1, @liammcneeley30, and @lilcurtis_3 spotted a familiar face on the wall ? pic.twitter.com/JjZYzFqNLk

— Montverde Academy Basketball (@MVABasketball) September 8, 2023
Filed to: Curtis Givens III, Derik Queen, Liam McNeeley