The Big Ten will not expand basketball schedule beyond 20 games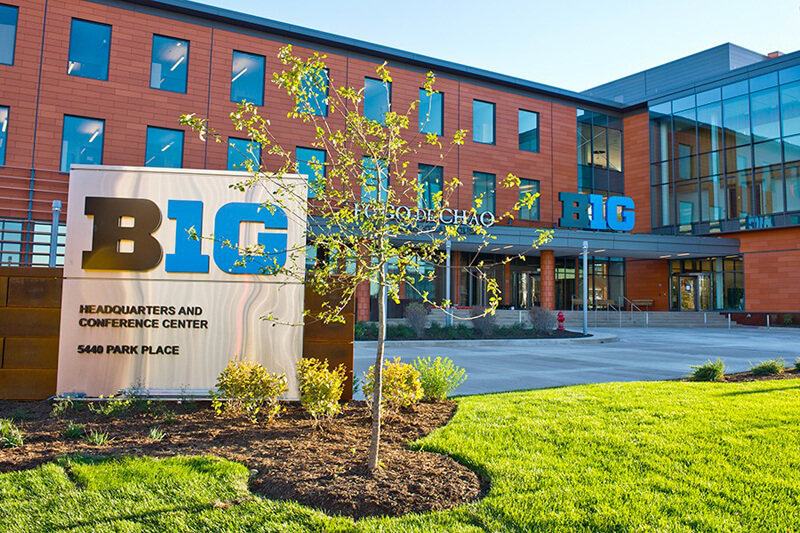 Tucked inside a lengthy piece published today by Nicole Auerbach of The Athletic on the Big Ten's expansion to 18 programs was a significant note on the future of basketball scheduling in the Big Ten.
Next summer, the conference welcomes USC, UCLA, Oregon and Washington to the league, but the basketball schedule will not expand.
According to Auerbach's reporting, the new 18-team Big Ten will remain at a 20-game schedule for men's and women's basketball.
Update: In a follow-up tweet, Auerbach shared the following: "The league just reached out to clarify that this is not 100% set in stone/decided yet. We're updating the language in the story FYI!"
The updated story now reads: "The Big Ten may not need to adjust the number of conference games it plays for men's and women's basketball."
While not explicitly stated in the piece by The Athletic, the number of Big Ten single plays will balloon across the conference if the league is going to have each program play at least once per season in men's and women's basketball.
With 18 programs and just 20 games, the only way to have every program play at least once per year is to have 14 single plays (seven away, seven home) and only three double plays each year.
Unbalanced scheduling already has an impact on determining a regular season champion. Increasing the number of single plays will make the league schedule even more unbalanced.
The other option could be to adopt a scheduling model similar to the football scheduling model called "Flex Protect Plus."
In the football model, Big Ten programs have three protected annual opponents. The league will then cycles through the remainder of the league with each team playing every other team in the league over a two-year span. If the Big Ten were to adopt a similar model for basketball scheduling, it would be modified for 20 games rather than the eight football plays.
Currently, the 14-team Big Ten plays 20 league games.
Each program currently has seven double plays and six single plays (three away, three home).
For the 2023-24 season, Indiana will play Iowa, Michigan State and Northwestern at home only. IU's away-only matchups are Illinois, Michigan and Rutgers. The Hoosiers will play Maryland, Minnesota, Nebraska, Ohio State, Penn State, Purdue and Wisconsin both at home and on the road.
Filed to: Big Ten Expansion