2024 Indiana Basketball Recruiting Board update: Setting the stage for a pivotal month of visits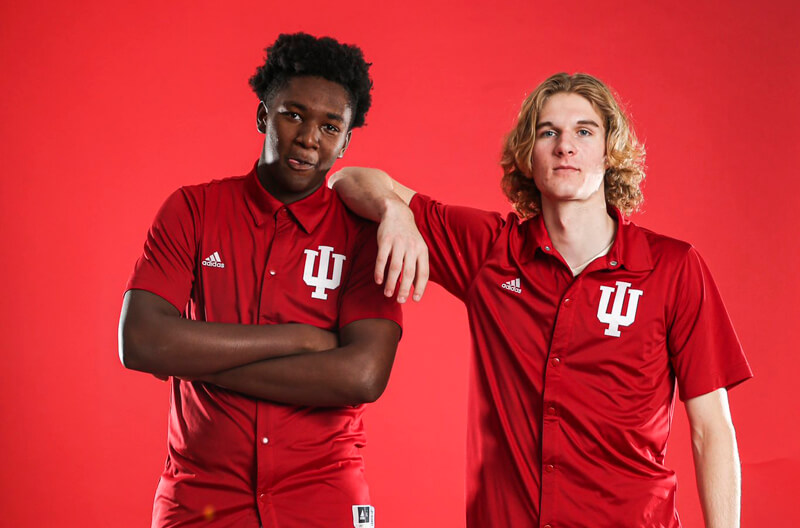 Indiana's 2024 recruiting board continues to narrow its focus.
The Hoosiers are in hot pursuit of several prospects, including three Montverde Academy (Fla.) teammates who will take official visits to Bloomington this weekend.
Beginning Friday, Liam McNeeley, Derik Queen and Curtis Givens III will arrive on campus for senior year official visits.
Later this month, Little Rock Central (Ark.) wing Annor Boateng will be on campus for the first time. Boateng is scheduled to visit Indiana from September 29 to October 1.
The Hoosier coaching staff is working hard to get five-star point guard Boogie Fland on campus this fall for another visit. Mike Woodson will be at Fland's high school, Archbishop Stepinac in New York, to speak at a coaches clinic and visit with Fland next week.
To view our latest 2024 Indiana Basketball recruiting board, click here.
Here's the latest on some of IU's top targets in the 2024 class:
• Liam McNeeley, Montverde Academy (Fla.) – McNeeley has been at the top of Indiana's wishlist in the 2024 class for quite some time. This coming weekend, the Indiana staff will get a chance to solidify its position as the perceived leader to land McNeeley's commitment. He visited Kansas last weekend and is scheduled to visit Texas later this month.
Bloomington this weekend!!?? @IndianaMBB pic.twitter.com/xxUBELDbIs

— liammcneeley (@liammcneeley30) September 6, 2023
• Derik Queen, Montverde Academy (Fla.) – Queen is a close friend and teammate of McNeeley and is a clear priority for the Hoosiers in 2024. He'll be on campus with McNeeley this weekend and Indiana will try to solidify its position in what is shaping up to be a hard-fought recruitment. Queen recently visited Kansas, but Maryland and Houston might be Indiana's biggest competition for the elite post player.
• Boogie Fland, Archbishop Stepinac (N.Y.) – Indiana had Fland on campus over the summer and hopes to host him again later this fall. Fland has upcoming visits to Kentucky, Alabama and Maryland on his schedule. Besides those three schools and IU, the other four schools in his top eight include North Carolina, Michigan, UConn and St. John's.
• Annor Boateng, Little Rock Central (Ark.) – Boateng has continued to move up the 2024 recruiting board and is a top-tier target ahead of his official visit later this month. Boateng was at Georgia Tech recently and still has visits to Virginia Tech, LSU and Indiana on his schedule. He's already been to Arkansas and Missouri. Given that it will be his first trip to campus, his visit to Bloomington later this month looms large.
• Curtis Givens III, Montverde Academy (Fla.) – Unlike his Montverde teammates, this weekend will be the first trip to Bloomington for Givens. The Memphis native was recently on campus at Texas and took trips to Georgia Tech and LSU over the summer. The No. 59 player in the class, according to the 247Composite, Givens is expected to be a significant part of Montverde's team this winter that is expected to compete for a national championship.
Filed to: Annor Boateng, Boogie Fland, Curtis Givens III, Derik Queen, Liam McNeeley