Report: Romeo Langford agrees to contract with Utah Jazz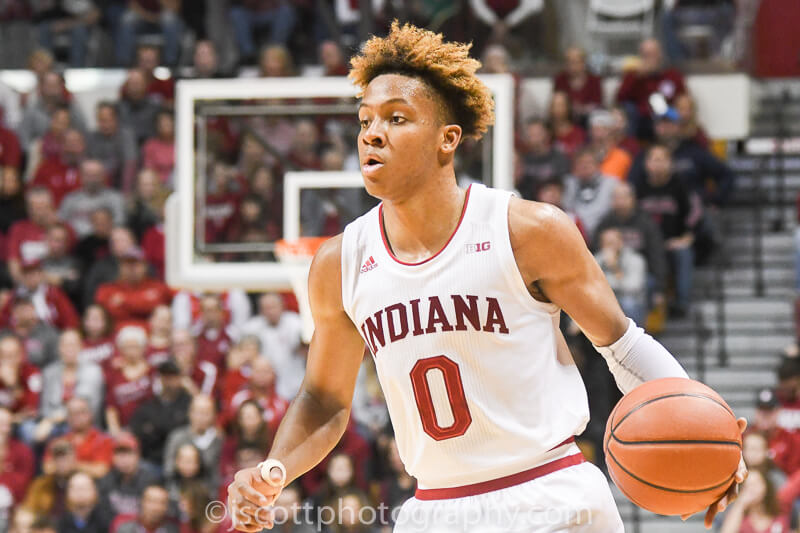 Former Indiana guard Romeo Langford has agreed to a contract with the Utah Jazz, according to a report published Wednesday.
The deal is an Exhibit 10 contract, which means the Jazz plan to bring Langford to training camp.
If he doesn't make the roster, the Jazz would retain his rights for the NBA G-League if no other team signs him.
The Utah Jazz are signing Romeo Langford to an Exhibit 10 deal, League Sources tell myself and @ShamsCharania

Langford is a former first round pick from the Boston Celtics

— Tony Jones (@Tjonesonthenba) August 30, 2023
The Jazz front office is led by Danny Ainge, who drafted Langford for the Boston Celtics back in 2019.
Langford has spent four seasons in the NBA with the Celtics and San Antonio Spurs.
In 141 career games, he holds averages of 4.6 points, 2.1 rebounds and .7 assists per game.
He's earned more than $16 million in his career, but is still just 23 years old.
—
The Jazz have confirmed the deal:
We have signed guard Taevion Kinsey, guard/forward Romeo Langford, and center Nick Ongenda. Per team policy, terms of the deals were not released.https://t.co/rXMWdHJpeW#TakeNote

— Utah Jazz (@utahjazz) August 30, 2023
Filed to: Romeo Langford