Indiana recruiting target Derik Queen to play in UA Next Elite 24 this weekend on ESPNU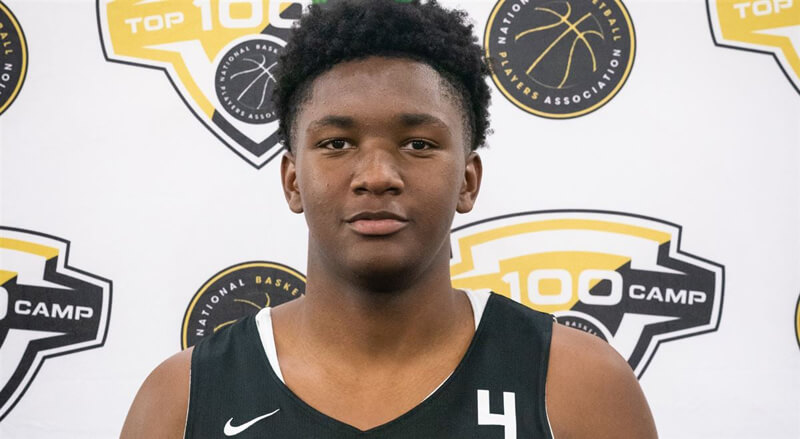 Indiana fans will have a chance to watch one of the program's top recruiting targets on national television this weekend.
Montverde Academy (Fla.) big man Derik Queen is one of 24 players competing in the UA Next Elite 24 on Saturday at Atlantic Station in Atlanta.
The UA Next Elite 24 girls game will begin at 6 p.m. ET followed by the boys game at 8 p.m. ET.
Both contests will air on ESPNU.
LET'S GOOO!!! Elite 24 is going down in Atlanta on August 12th??Team Spawn or Team FUTR… who ya got?! pic.twitter.com/vWTiap5K3o

— Boys UAA (@UANextBHoops) August 2, 2023
Queen will play for Team Futr along with Tahaad Pettiford, Vyctorius Miller, Dylan Harper, Shon Abaev, Isiah Harwell, Jamari Phillips, Sir Mohammed, Cole Certa, Chase McCarty, Moustapha Thiam and Ace Bailey.
Team FUTR will be coached by Jarace Walker of the Indiana Pacers.
Queen, the No. 10 player nationally according to the 247Composite, is scheduled to take an official visit to Indiana next month along with his Montverde teammate, Liam McNeeley.
According to Under Armour, the Elite 24 "provides a venue for 48 of the nation's brightest stars to showcase their skills on the national stage.
"Throughout the event, athletes receive 1:1 instruction and mentoring from a standout roster of coaches and trainers. Since 2009, Elite 24 has called Harlem, Venice Beach, Rucker Park, Chicago and Brooklyn its home."
Filed to: Derik Queen