A look at where Indiana's recruiting targets stand in updated On3 rankings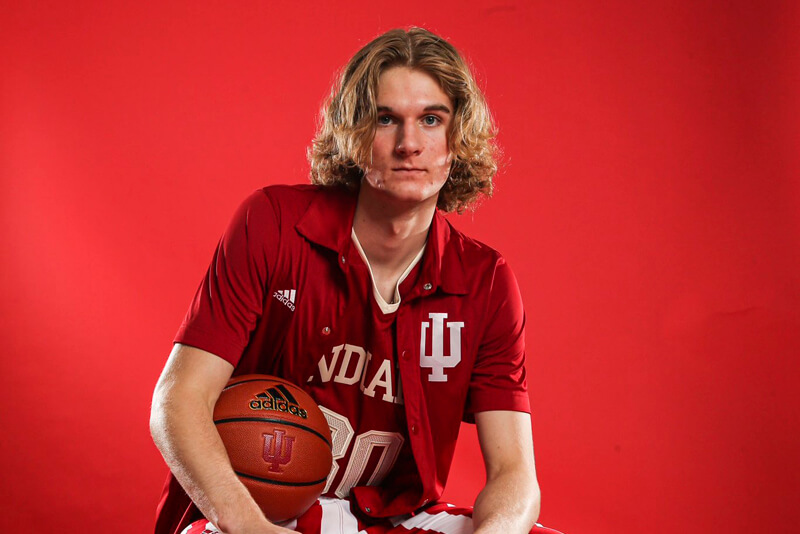 One of the major national recruiting services updated its player rankings for the class of 2024 this week.
On3, which publishes rankings for the top 150 recruits, released new rankings earlier this week.
All of the targets on Indiana's 2024 recruiting board are ranked.
Liam McNeeley, who is scheduled to take an official visit to Bloomington in September and is a top target for the program, is ranked No. 19. McNeeley took a junior year official visit to Indiana last fall.
Derik Queen, McNeeley's high school teammate and another priority target, is ranked No. 20. Queen is also scheduled to visit Indiana in September.
Boogie Fland, who took an official visit to Indiana in June, is ranked No. 14 in the latest On3 rankings. Fland is considered one of the top point guards in the country.
The No. 1 player in the On3 rankings is Dylan Harper. The Hoosiers appear to be running behind Duke and Rutgers in the race for Harper, but are on his list of top five schools.
Another Montverde Academy prospect, Asa Newell, is ranked No. 7 in the latest On3 rankings.
Other IU recruiting targets in the On3 top 150 include Annor Boateng (No. 16), Khani Rooths (No. 21), Tyler Betsey (No. 23), Patrick Ngongba (No. 28), Austin Swartz (No. 29), Curtis Givens (No. 32) and Jaeden Mustaf (No. 47).
On3 also publishes projected NIL values for many of the players in its rankings. Here are current projections for several of IU's targets:
McNeeley: $415K
Queen: $317K
Fland: $434K
Harper: $570K
Newell: $446K
Boateng: $85K
Rooths: $109K
Betsey: $84K
Ngongba: $108K
Indiana is still looking for its first commitment in the 2024 class.
?NEW? Updated 2024 On3 150 rankings??

Breakdown from @JamieShaw5: https://t.co/vjz3jeyph2 pic.twitter.com/9ifmy7rRE1

— On3 Recruits (@On3Recruits) August 7, 2023
Filed to: Annor Boateng, Asa Newell, Austin Swartz, Boogie Fland, Curtis Givens, Derik Queen, Dylan Harper, Jaeden Mustaf, Khani Rooths, Liam McNeeley, Patrick Ngongba, Tyler Betsey