2023-24 Non-conference opponent preview: Wright State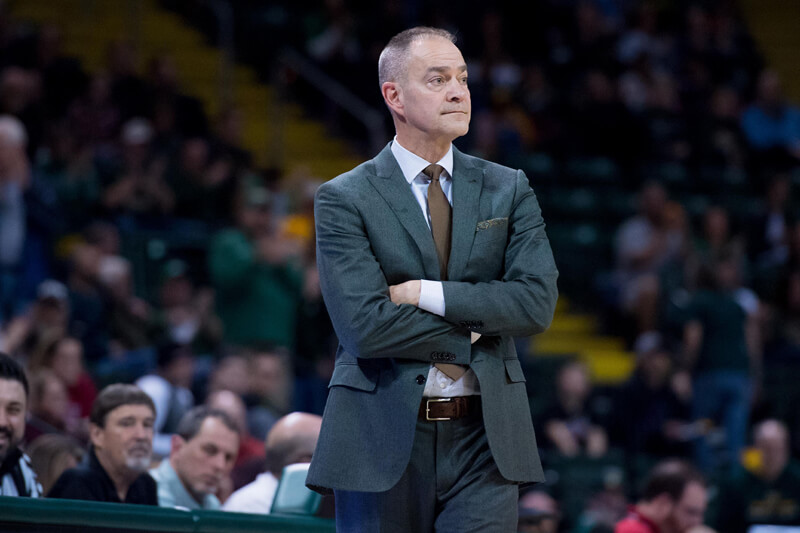 Indiana's 2023-24 non-conference schedule was finalized on June 27 and Inside the Hall will have a team-by-team look at each opponent. Today: Wright State.
For the first time in almost 13 years, Indiana will host the Wright State Raiders on Nov. 16 as part of its non-conference slate.
The Raiders, led by three-time Horizon League coach of the year Scott Nagy, are coming off an 18-15 season where they finished 10-10 in conference play. Last season was the worst of Nagy's seven-year tenure. Nagy has led Wright State to two NCAA tournament appearances, including most recently in 2022 in addition to 2018.
The Wright State roster returns fifth-year first-team All-Horizon guard Trey Calvin. Calvin led the Raiders scoring 20.3 points per game and shot 39 percent from beyond the arc last season. His 250 made field goals were 16th best in the nation. The 6-foot, 165-pound guard scored in double-figures in all but five games last season, including a 44-point performance at Youngstown State.
A welcome addition to the Wright State program is 6-foot-6 combo guard Tanner Holden. Holden began his career as a Raider in 2019 and developed into a two-time All-Horizon first-team player, averaging 20.1 points a contest in his junior year. In 2022, Holden led the Raiders to their first-ever NCAA tournament win in Dayton with a 37-point performance. In search of something more, Holden transferred to Ohio State last season but only saw time off the bench. As a Buckeye, Holden averaged 3.6 points and 2.4 rebounds, and against Indiana last January, he played five minutes without a bucket. Holden announced his return to the Wright State program on May 16.
The backcourt duo of Holden and Calvin immediately becomes one of the best in the Horizon. Calvin, the smaller of the two, is a big-time scorer with great range and a clutch gene, while Holden uses his size well as a cutter and defender, is solid around the basket and can shoot over smaller defenders in the mid-range.
If Holden can return to his pre-Columbus form, it should lift much of the offensive weight off Calvin's shoulders. The two each averaged 14-plus points a game sharing the backcourt in 2021-22.
Redshirt sophomore forward Brandon Noel also returns after taking home the Horizon League freshman of the year honors in his first season. The 6-foot-8 Ohio native averaged 13 points, a team-high 8.7 rebounds and one block. Noel even shot 35.7 percent from beyond the arc on 15 makes. The big man had a great end to his freshman campaign as he scored 10 points in eight of his last nine games and totaled 11 double-doubles on the season.
His partner in the frontcourt, AJ Braun, also returns to Wright State for his junior season. Braun averaged 9.4 points in 24 starts last season but struggled with turning the ball over and finding offensive consistency. If Braun can improve as a rebounder and shot-blocker, the Raiders' frontcourt could be problematic for opposing bigs.
Alex Huibregtse is a 6-foot-3 senior guard who can provide a lethal stroke off the bench. Last season, Huibregtse saw an uptick in playing time, averaging 23.7 minutes a contest and shot a 39.3 percent clip from deep.
Bart Torvik currently has Wright State as the Horizon League favorite and as the No. 137 team entering the 2023-24 season and understandably so. The re-addition of Holden gives the Raiders much more length at the wing on the defensive end and backcourt versatility offensively. The shooters in Calvin and Huibregtse are there and Noel looks to be a workhorse down in the post.
The key for the Raiders heading into the 2023-24 season is the development of Noel. If Noel can continue to develop his game in the post and remain attentive on the glass, handling him and the two guards will give teams fits.
Nagy is in an excellent position to make it back to March Madness for the second time in three years as the Raiders return their best players and with his foundation of defense and rebounding, winning any game is possible.
Filed to: Wright State Raiders