Race Thompson to play for New York Knicks in NBA Summer League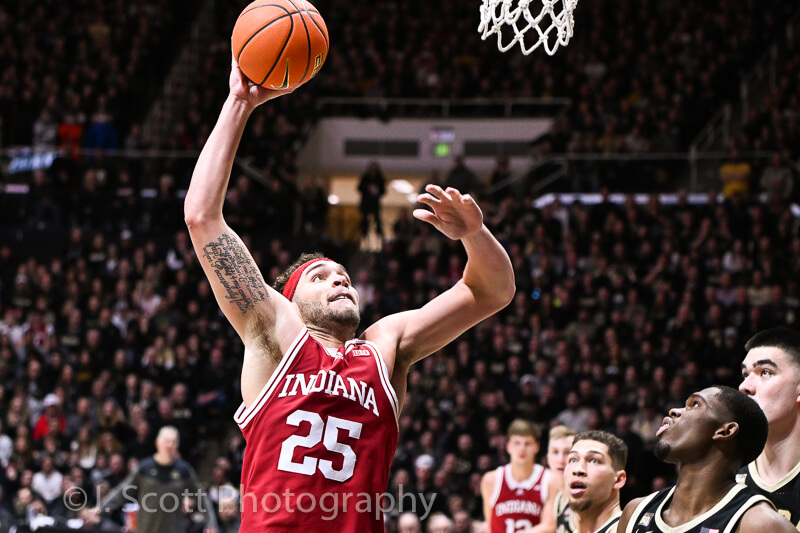 Former Indiana forward Race Thompson will play for the New York Knicks in the NBA Summer League in Las Vegas.
The NBA Summer League begins on July 7.
Here's the full release from IU media relations on Thompson joining the Knicks for Summer League:
BLOOMINGTON, Ind. – Former Indiana men's basketball forward Race Thompson has signed a deal with the New York Knicks for the NBA 2K24 Summer League 2023 in Las Vegas.

Thompson, a six-year player for the Hoosiers, averaged 7.7 points, 5.5 rebounds, 1.0 assists, 0.9 steals, and 0.8 blocks per game across 130 appearances for the Cream and Crimson. He started 91 of his final 92 contests. He shot 51.1% (340-of-744) from the floor and 64.6% (204-of-316) from the free throw line in his career.

The two-time Indiana basketball team captain was named Honorable Mention All-Big Ten by the league's voting media members following a breakout 2021-22 season. Thompson averaged career highs in points (11.1), rebounds (7.5), assists (1.4), and steals (1.1) under the guidance of first-year head coach Mike Woodson. He also made a career-best 15 3-pointers while leading the Hoosiers to the first of two consecutive NCAA Tournament appearances.

Thompson was one of 64 college basketball seniors invited to the Portsmouth (Va.) Invitational Tournament, an event that has showcased players abilities in front of professional scouts since 1953, earlier this offseason.

NBA Summer League action will begin on July 7 in Las Vegas. Each team will play in four games prior to the start of the tournament on July 15. The Summer League champion will be crowned on July 17.
Filed to: Race Thompson