2023 Gavitt Tipoff Games matchups set, Indiana will not play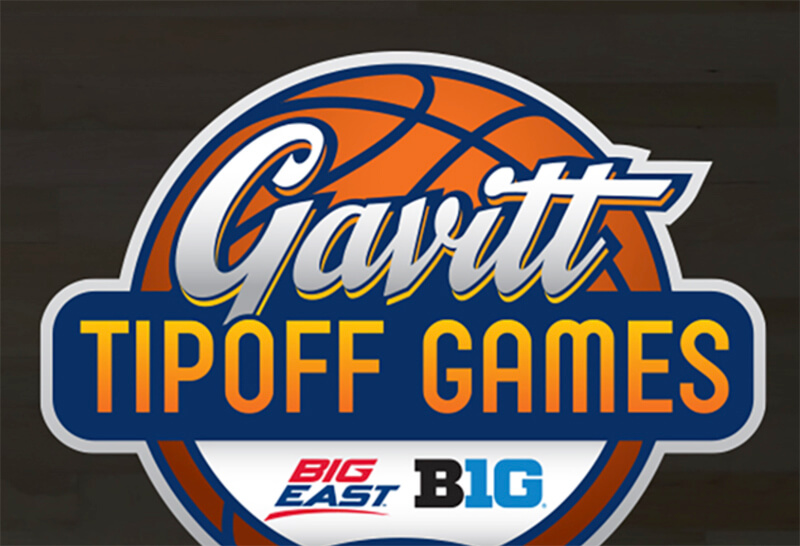 The matchups for the 2023 Gavitt Tipoff Games are set, according to Jon Rothstein.
The annual event showcases eight matchups between Big Ten and Big East schools. Indiana will not play in this year's Gavitt Games, according to Rothstein's report.
Here are the matchups:
Xavier at Purdue
Michigan at St. John's
Iowa at Creighton
Marquette at Illinois
Maryland at Villanova
Butler at Michigan State
Georgetown at Rutgers
Wisconsin at Providence
Indiana is 4-1 all-time in the event with wins against Creighton, Marquette, St. John's and Xavier and a loss to Seton Hall.
The Gavitt Tipoff Games began in 2015.
The Hoosiers already have seven confirmed non-conference games for next season:
• vs. Florida Gulf Coast on Nov. 7, 2023 per Jon Rothstein
• vs. Wright State on Nov. 16, 2023 per Rocco Miller
• 2023 Empire Classic with UConn, Louisville and Texas at Madison Square Garden on Nov. 19 and Nov. 20, 2023
• vs. Harvard in Indianapolis on Nov. 26, 2023
• vs. Auburn in Atlanta on Dec. 9, 2023 per Jon Rothstein/Rocco Miller
• vs. Kansas on Dec. 16, 2023
Filed to: