How to Bet the 2023 Kentucky Derby in Indiana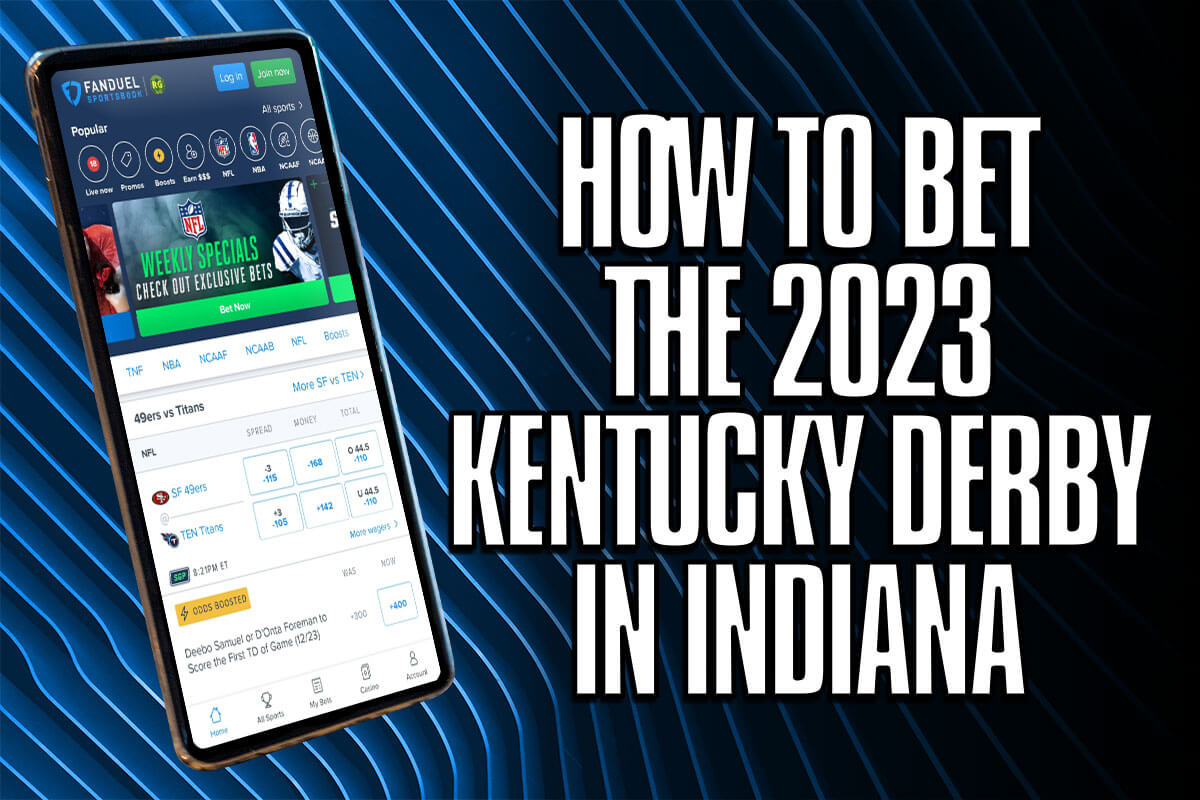 On Saturday, the 149th Run for the Roses will take place at Churchill Downs and we've put together a guide for How to Bet the 2023 Kentucky Derby in Indiana. The good news for prospective bettors is that betting on the race is easy and you can pick up a sizable bonus before placing your first wager.
In our guide for How to Bet the 2023 Kentucky Derby in Indiana, you will find the best apps to bet on the race, including new user promos. You'll also find the different types of bets you can place and the most up-to-date odds for the Run for the Roses.
The 148th Run for the Roses was an all-timer as Rich Strike became the horse with the second-longest odds in history to win the Kentucky Derby. Now all eyes turn to Churchill Downs to see if history will repeat itself with a longshot or whether Forte can live up to the billing as the favorite to win.
Click here to get a $200 sign-up bonus from TwinSpires for the Kentucky Derby. Click here to snag a $150 return in bonus bets from FanDuel Sportsbook or a $20 no-sweat bet from FanDuel Racing.
How to Bet the 2023 Kentucky Derby in Indiana
There are a few factors you'll want to consider when betting on the Kentucky Derby in Indiana. First, it's important to look over the odds and post positions for the field. You'll also want to understand the standard betting markets, as well as horizontal and vertical exotic bets. Finally, consider the two racebook apps that have new user offers available to prospective players.
2023 Kentucky Derby Race Odds
| | | |
| --- | --- | --- |
| Horse | Odds | Post Position |
| Forte | 3-1 | 15 |
| Tapit Trice | 5-1 | 5 |
| Angel of Empire | 8-1 | 14 |
| Derma Sotogake | 10-1 | 17 |
| Kingsbarns | 12-1 | 6 |
| Two Phil's | 12-1 | 3 |
| Mage | 15-1 | 8 |
| Verifying | 19-1 | 2 |
| Confidence Game | 20-1 | 4 |
| Mandarin Hero | 20-1 | 22 |
| Disarm | 30-1 | 11 |
| Cyclone Mischief | 30-1 | 21 |
| Hit Show | 30-1 | 1 |
| Rocket Can | 30-1 | 18 |
| Jace's Road | 50-1 | 23 |
| King Russell | 50-1 | 12 |
| Raise Cain | 50-1 | 16 |
| Reincarnate | 50-1 | 7 |
| Sun Thunder | 50-1 | 13 |
Forte enters Saturday's race as the favorite of the oddsmakers at 3-1. Coming in at a close second is Angel of Empire at 8-1, while Derma Sotogake comes in at 10-1 odds. It's important to note, however, that last year's Kentucky Derby winner was Rich Strike, which entered the race at 80-1 odds. With that in mind, it's entirely possible that any horse in the field could win, so don't rule out Jace's Road or Reincarnate at 50-1 odds.
Bet Types
There are quite a few types of bets you can make on the Kentucky Derby. The simplest are win, place, and show. A bet on the "win" market is one that requires you to pick the horse you believe will win the race. "Place" is a wager on a specific horse to finish in the top-2, while "show" expands that to the top-3.
Horizontal exotic bets are like parlay wagers in sports betting. You can choose the race winner of multiple races with a Pick 2 or Pick 3 bet. Vertical exotic bets are more like same game parlays, allowing you to choose the specific horses in the exact order they'll finish. You can bet on the top-2 with an exacta bet, the top-3 with a trifecta bet, the top-4 with a superfecta bet, or the top-5 with a super high five bet.
Racebook Promos and Offers
There are two racebooks that are worth considering ahead of the Kentucky Derby. Each app comes with a new user offer with significantly different terms. Let's take a look at what each has to offer:
TwinSpires Offers $200 Sign-Up Bonus
Bettors who want to bet big on the Kentucky Derby can do so comfortably with TwinSpires. The racebook offers a massive sign-up bonus that increases depending on how much money you wager over the course of the first 30 days you play on the app.
You will secure $100 in bonus credit when you wager a cumulative total of $400 over your first 30 days with TwinSpires. If you wager $800 or more, you'll receive $200 in bonus credit. The bonus credit can then be used on other betting markets.
Click here for a $200 sign-up bonus from TwinSpires.
FanDuel Racing's $20 No-Sweat Bet or $150 Sportsbook Bonus
FanDuel has two offers to choose from. If you sign up via the link below, you will be re-directed to a Bet $5, Get $150 bonus bets offer for FanDuel Sportsbook. This is a guaranteed bonus that you can earn by registering for an account and wagering $5+ on any game in the NBA, NHL, MLB or another sports league.
If you're not interested in that offer, click through the link on the landing page, navigate to the FanDuel Racing, which you'll find at the top of the home screen. The logo is a horse that says "racing". Once you click that, you'll be able to place a bet of up to $20 on any horse to win. If your horse wins, you'll collect cash winnings. If it loses, you'll get back $20 in a racing bonus to use on other races.
Click here to sign up with FanDuel and Bet $5, Get $150 for a bet on any sports game or a $20 no-sweat bet for the Kentucky Derby.
Filed to: