20 Big Ten players declare for 2023 NBA draft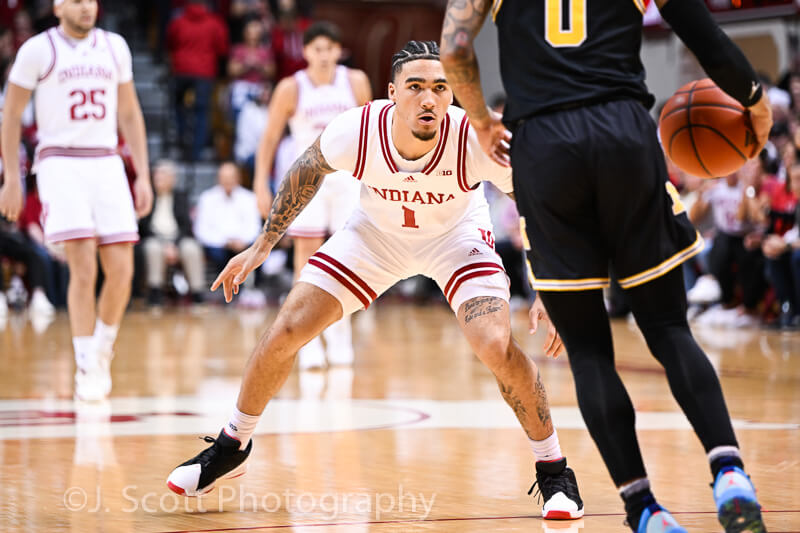 The NBA announced the early entrant candidate list for the 2023 draft Tuesday evening and 20 Big Ten players have entered their name.
Several players who have entered are seniors who could return to school and use their additional year of eligibility granted due to the COVID-19 pandemic.
This year's NBA draft combine will take place May 15-21 in Chicago. The deadline to withdraw from the draft while maintaining college eligibility is 11:59 p.m. ET on May 31. The 2023 NBA draft is set for Thursday, June 22 at the Barclays Center in Brooklyn.
Here's the complete list of players from the Big Ten who have declared for the draft:
Jaden Akins, Michigan State, Sophomore
Chase Audige, Northwestern, Senior
Kobe Bufkin, Michigan, Sophomore
Boo Buie, Northwestern, Senior
Zach Edey, Purdue, Junior
Hakim Hart, Maryland, Senior
Joey Hauser, Michigan State, Senior
Coleman Hawkins, Illinois, Junior
A.J. Hoggard, Michigan State, Junior
Jalen Hood-Schifino, Indiana, Freshman
Jett Howard, Michigan, Freshman
Trayce Jackson-Davis, Indiana, Senior
Seth Lundy, Penn State, Senior
Paul Mulcahy, Rutgers, Senior
Kris Murray, Iowa, Junior
Clifford Omoruyi, Rutgers, Junior
Brice Sensabaugh, Ohio State, Freshman
Terrence Shannon Jr., Illinois, Senior
Justice Sueing, Ohio State, Senior
Keisei Tominaga, Nebraska, Senior
The full NBA draft early entry candidate list is available here.
Filed to: Jalen Hood-Schifino, Trayce Jackson-Davis