New Albany to host IU recruiting targets Flory Bidunga, Jasper Johnson for games next winter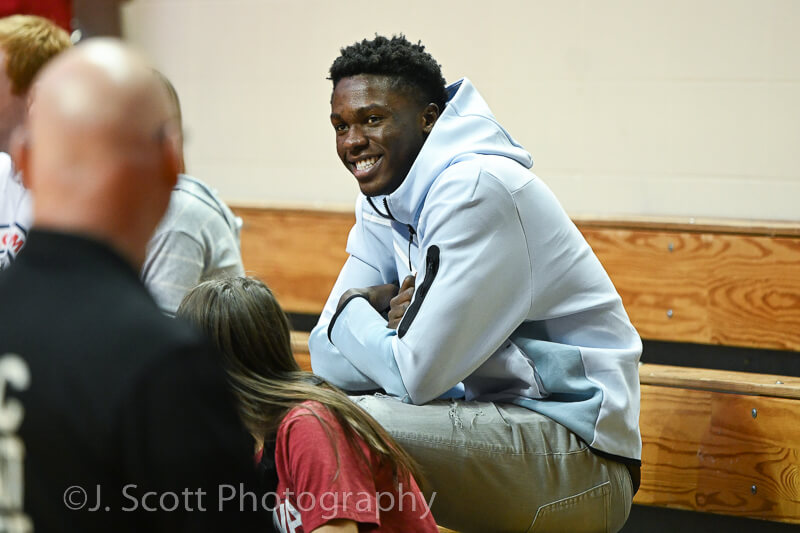 A pair of Indiana recruiting targets will play games next winter in Southern Indiana.
New Albany athletic director BJ McAlister told Inside the Hall on Tuesday that the Bulldogs will host Flory Bidunga and Kokomo on Saturday, December 2, 2023 and Jasper Johnson and Woodford County (Ky.) on Friday, January 12, 2024.
Both games will be played at the Doghouse in New Albany.
Bidunga, a 6-foot-9 center, is the No. 2 player in the country in the 2024 class according to the 247Composite.
Johnson, a 6-foot-2 combo guard, is the No. 26 player in the country in the 2025 class according to the 247Composite.
The Indiana coaching staff is actively recruiting both players.
This is the second straight season New Albany has hosted a nationally ranked prospect for a game at the Doghouse. Last December, the Bulldogs hosted Gabe Cupps and Centerville (Ohio).
Following the retirement of Jim Shannon, the Bulldogs will be coached next season by Craig Teagle, who was announced as the new New Albany coach last week.
Filed to: Flory Bidunga, Jasper Johnson