Q & A: VCU transfer Jalen DeLoach discusses transfer portal process, interest in Indiana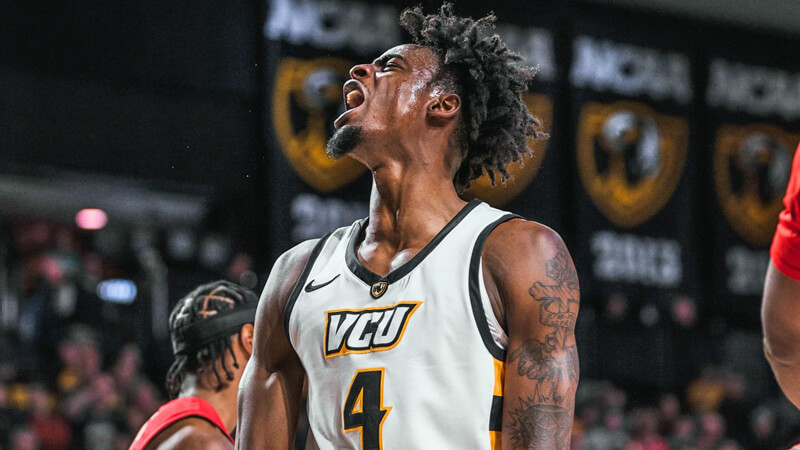 VCU transfer Jalen DeLoach is one of the top available frontcourt players in the transfer portal and has Indiana among the six schools he's considering for next season.
The Hoosiers, along with VCU, Penn State, Florida State, San Diego State and Miami (FL), are all under consideration for DeLoach, a 6-foot-9 forward with two seasons of eligibility remaining.
As a sophomore at VCU, DeLoach averaged 9.7 points, 6.9 rebounds and 1.4 blocked shots in 24.5 minutes per game.
DeLoach is scheduled to take a visit to Indiana on April 14.
Inside the Hall spoke with DeLoach on Wednesday to get an update on his recruiting process, his interest in Indiana and more. Our full Q & A is available below:
Inside the Hall: What's the process of being in the transfer portal been like so far?
Jalen DeLoach: "It's been crazy because I wasn't expecting to be in the transfer portal. But our coach (Mike Rhoades) left, so I had to make the best choice for me to be honest."
Was your decision to enter the portal simply about the coaching change?
"Yeah, because to be honest the reason I came here was for coach Rhoades and the staff. Coach (Ryan) Odom didn't keep any of the staff and I wanted to explore other options, too. Coach Rhoades was a big factor for sure, but I had to do what is best for me. Coach Odom, he's a great coach."
What's the contact been with Indiana?
"I've been talking to coach (Mike) Woodson and coach Yasir (Rosemond). They contact me every day. I've also talked to Race Thompson and Al Durham as well. They've given me insight and things like that."
What did Race and Al have to say about IU?
"Race, he said he wouldn't want to play for anybody else than Coach Woodson. He said the fanbase is crazy out there. And Al, he actually gave me Race's number. And Al said when he was there, it was great. Both of them said great things about Indiana basketball."
Did you know coach Rosemond before they started to recruit you?
"I didn't know him personally, but I've seen him coaching in Georgia. He knows everybody that I know."
What are you thinking in terms of visits you'd like to take?
"I haven't set them all up, but I'm going to visit San Diego State and Penn State in the coming weeks probably after Indiana. And then I'm going to take a visit to Florida State, too. So I'm going to take all five of my visits, but I don't have the dates set up."
When do you hope to make a decision?
"End of April, early May to be honest. I'm hoping to make it a quick process. I wouldn't say it's getting annoying, but it's kind of getting annoying (laughs)."
Filed to: Jalen DeLoach