FanDuel March Madness Promo: Bet $20, Get Instant $200 Tournament Bonus Bets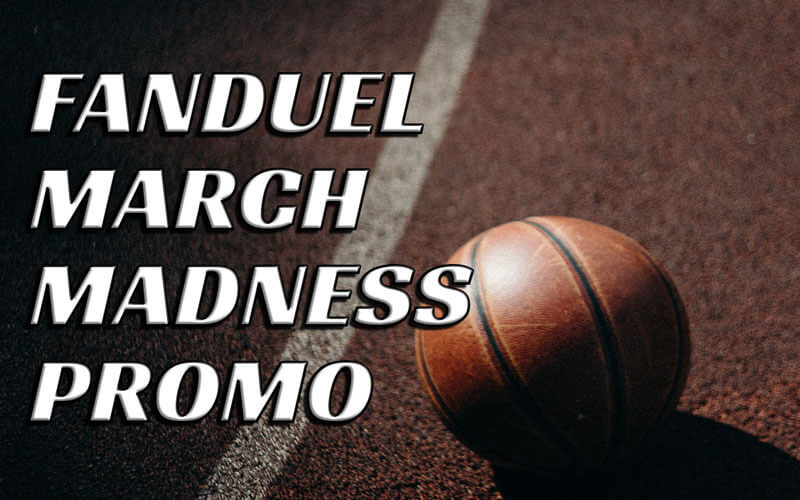 The NCAA basketball tournament may be the best betting event of the year all things considered, and the FanDuel March Madness promo (get it here) will give you a huge betting advantage.
When you snag this FanDuel March Madness promo offer, you get a 10x first bet bonus up to $200. In other words, if you make a $20 bet, you get $200 in bonus bets guaranteed.
At 6:40 Eastern Time, the First Four will get underway at the UD Arena in Dayton, Ohio. In the opener, Texas A&M-Corpus Christi will battle Southeast Missouri State. That game is televised on truTV, and when the first game is over, they will carry Pittsburgh against Mississippi State. Meanwhile, there are eight NIT games this evening, including Toledo versus Michigan and Villanova against Liberty. This promotion applies to your first wager on any game on the schedule.
Click here to grab this FanDuel March Madness promo offer that will give you a boost going into the tournament.
FanDuel March Madness Promo Offer Overview
These are the key takeaways. First, as we have stated, a bet on any game will comply with the terms. Secondly, you are not limited to any specific bet type. Propositions and parlays are included along with standard straight bets. There is $200 sitting on the table for a $20 bet, and most people will take full advantage of the offer. At the same time, if you want to bet less, you will receive 10x your increment in bonus bets.
When the bonus bets have been conveyed into your account, you have 14 days to place them before they expire. The value of the bonus bets is not withdrawable, but you can certainly withdraw money that you win with the bets. The wagers can be placed on any sporting event that is listed, and all markets are included under the terms.
This offer can be accessed in Indiana, Ohio, Michigan, Illinois, Iowa, Kansas, Colorado, Wyoming, Arizona, Louisiana, Virginia, West Virginia, Tennessee, Maryland, New York, New Jersey, and Pennsylvania.
Accept This FanDuel March Madness Promo Offer
Most importantly, click this link or one of the others we are sharing today to activate the code automatically. When you go through this path, you will be eligible when you reach the landing page.
Then, provide your basic personal information to set up your account. After that, download the app if you don't already have it. In addition to the mobile betting freedom, you will be informed when in-app specials are introduced.
Funding is the next step in the process. Use PayPal, a credit or debit card, or one of the other available methods to make a deposit so you can place the qualifying wager.
When those steps have been completed, it's time to grab the bonus. Make a bet on any game, and you will receive your bonus bets regardless of the outcome.
Bet the Bracket March Madness Promotion
You will be a standard user after you make your first bet, and you will be eligible for the established player promotions. For instance, right now there is a college basketball offer that provides a bonus bet return up to $10 if you lose the qualifying wager.
Click here to score the FanDuel March Madness promo offer that will deliver up to $200 in bonus bets.
21+ and present in participating states. Gambling problem? Call 1-800-Gambler.
Filed to: